Expat Travel- Top 10 remarkable airports in the world
22 February 2019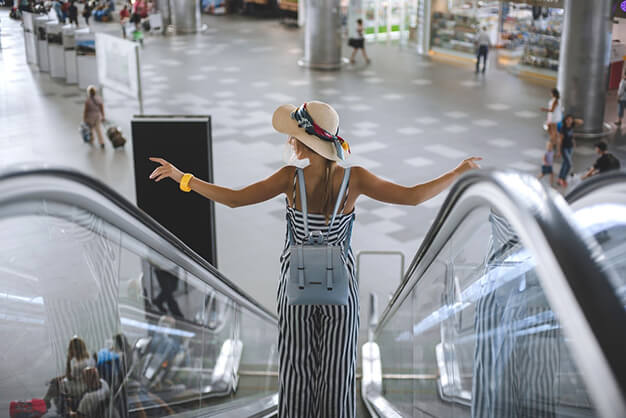 For most of us – whether we're a business traveller, a leisure traveller or an expat making trips to and from your new home – air travel is a fact of life.
But let's face it, it's becoming an increasingly less and less appealing prospect thanks to burgeoning traveller numbers and onerous (yet obviously necessary) worldwide security checks.
So, when an airport goes that extra mile to make things a little more pleasant or unusual for its visitors, we can't help but be massively grateful.
RL360 staff are no stranger to international travel and so we have put together a list of some of the more notable examples of fantastic or unusual airports across the globe.
Vancouver International Airport – Canada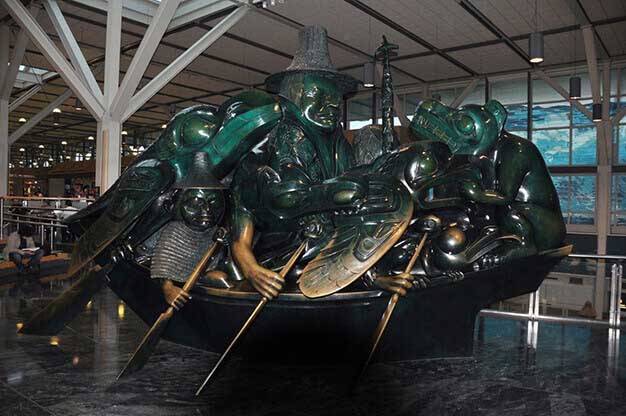 Landing in Vancouver, perhaps the last thing you'd expect to see are jellyfish. But think again. Travellers passing through the International Terminal will be greeted by the sight of a Vancouver Aquarium exhibit, complete with sea nettle jellies. There's another aquarium exhibit in Terminal 3, this time filled with 5,000+ creatures, including wolf eels, sea urchins and 21 different species of fish. Add some award-winning art and architecture to the mix and you have a pretty calming travelling experience.
Changi International Airport – Singapore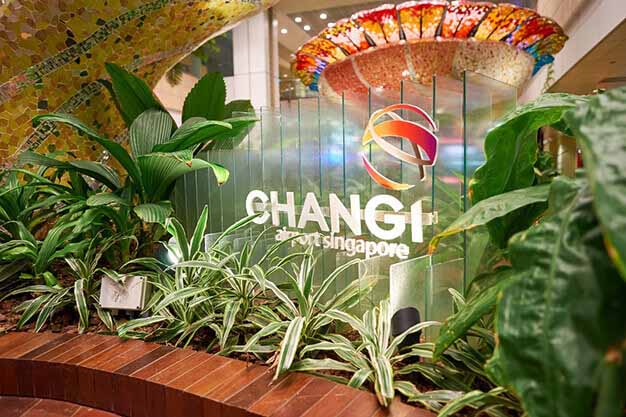 Named best airport in the world by consumer-aviation website Skytrax for 6 years in a row, it's often said that Changi Airport is worthy of being a destination in its own right. There's a free movie theatre, a butterfly garden, a rooftop swimming pool and 24-hour spas. The terminals are immaculate but, most importantly, Changi's staff and processes are famed for being highly efficient and very relaxed. Sounds like the Utopian version of an airport.
Kuala Lumpur International Airport – Malaysia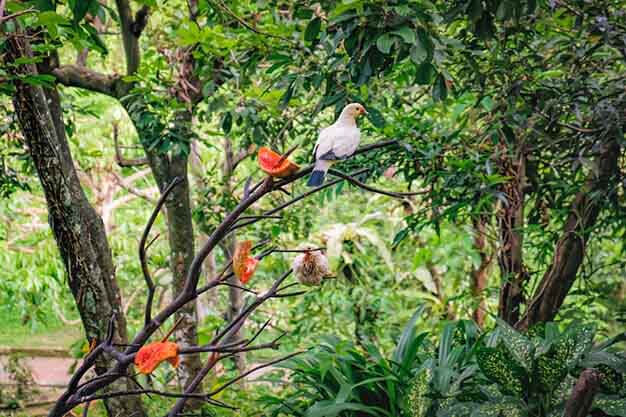 There are 10 lounges at KL International Airport, along with a spa offering a range of beauty, hair and massage treatments and two movie lounges. This gives you a clue as to the airport's aim – to help their travellers relax during what can be a very stressful experience. But what makes this airport truly stand out is the fact you can also visit the Malaysian jungle when you step inside the Jungle Boardwalk, an indoor rainforest complete with greenery, steamy humidity and piped in jungle noises.
Munich Airport – Germany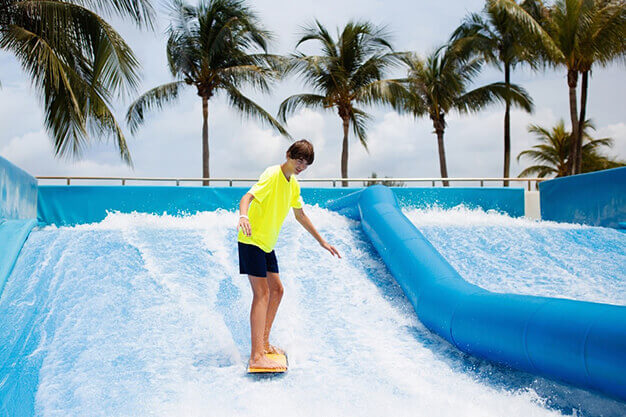 Munich Airport has its own micro-brewery which serves Airbräu, alongside sausage and sauerkraut. There's often a bit of live music to enjoy too. Before you settle in with a local beer, however, perhaps take a look around the rest of the airport, you never know what you may find. The airport's well-used event space, for instance, hosts an annual Surf and Style event which lets travellers have a go at perfecting their indoor surfing skills. Plus, at the Visitors Park, there's a mini-golf course, a playground and an historic aircraft to explore. At Christmas there are markets and an ice rink.
Hong Kong International Airport – China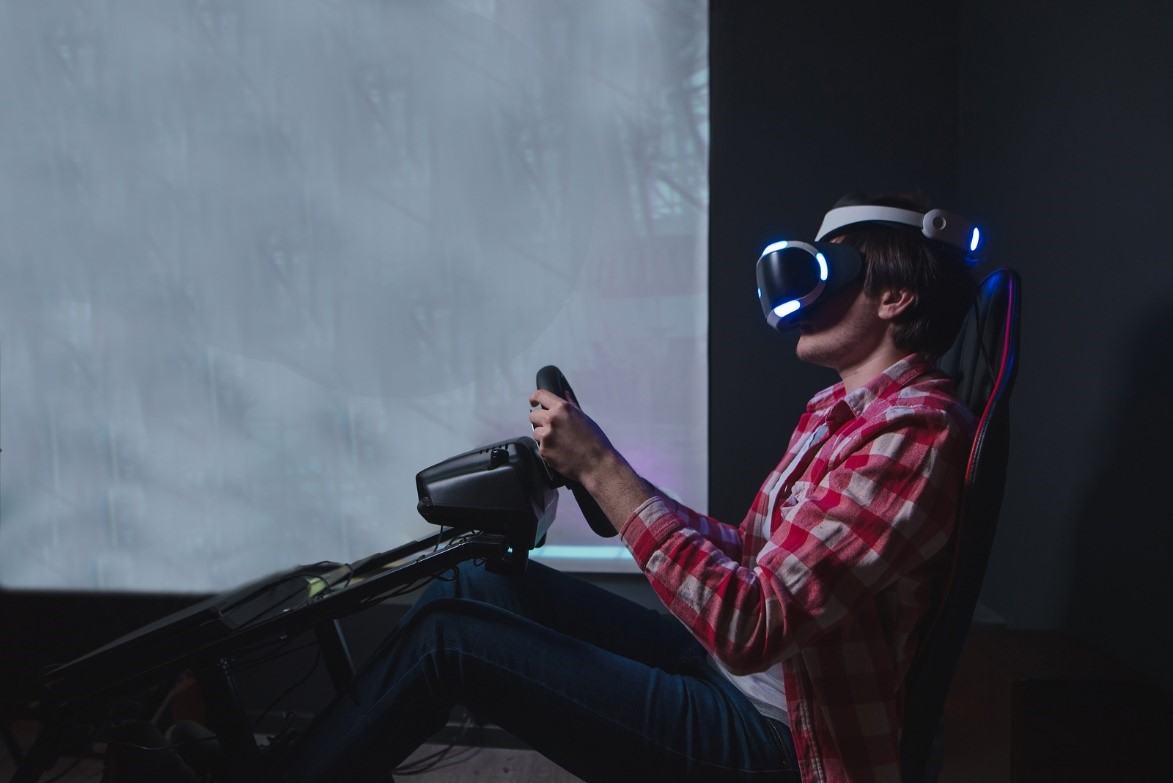 This airport doesn't just have a cinema screen, it has an IMAX theatre boasting the biggest screen in all of Hong Kong. Then, if you haven't had enough of screens, you can make your way to the golf simulator, offering the choice between technique practice or a full on nine or 18-hole game. Next, if you're feeling really adventurous, you could land a plane on the flight simulator at the Aviation Discovery Centre. After all that activity, it could be time to squeeze in a bit of pampering at the spa before you remember you actually have a flight to catch.
Hamad International Airport – Qatar
Hamad is a strong contender for most luxurious airport in the world. In fact, expats who visit the airport regularly are rumoured to arrive much earlier than the recommended two hours before their flight in order to immerse themselves in its luxurious architecture. Taking 10 years to build at a cost of $16 billion, the airport is an oasis of tranquillity, redolent of a modern art museum. It's dotted with groundbreaking permanent art and there's also an innovative art exhibition space. It has a cinema, spa and gym, but who has time for that when they're looking at 'Lamp Bear', the airport's giant, surreal, yellow teddy bear sitting under a black lamp?
Dubai International Airport – United Arab Emirates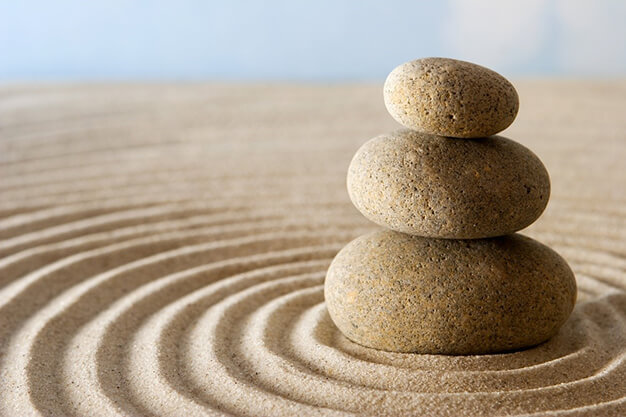 Being in glamorous Dubai, you'd expect this airport to be included really. Providing Dubai's locals and expats with the best is a national past-time and the airport is no different. You can get a massage around almost every corner, the airport has its very own zen garden, you can stream free movies and TV shows via steaming platform ICFlix and it boasts the fastest wifi in the world. It's all designed to make your travelling life much easier. Many people passing through Dubai will be doing so with the luxurious Emirates Airlines – if you can (and you can if you're a silver and gold Skywards member, even flying economy), head straight to their Business Class lounge, it's stunning.
Chubu Centrair International Airport - Japan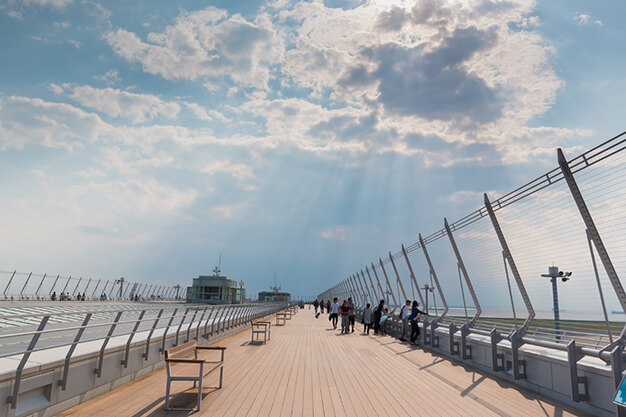 Being cooped up inside an airport for hours on end can take its toll so this airport's 1,000-foot sky deck is a breath of fresh air for passengers. From the deck, you can watch ships sail into the Port of Nagoya. Inside, there's a traditional Japanese bathhouse, where you can have a soak while watching the sunset over the bay. More traditional airport past-times are also available, but with a little flair. Built around a Boeing 787, the four-storey Flight of Dreams is the hub for shopping and eating. In addition, travellers can visit the Flight Park exhibition, which includes a walk-through animated virtual tour of Boeing's Everett assembly plant and a flight simulator.
Incheon International Airport – South Korea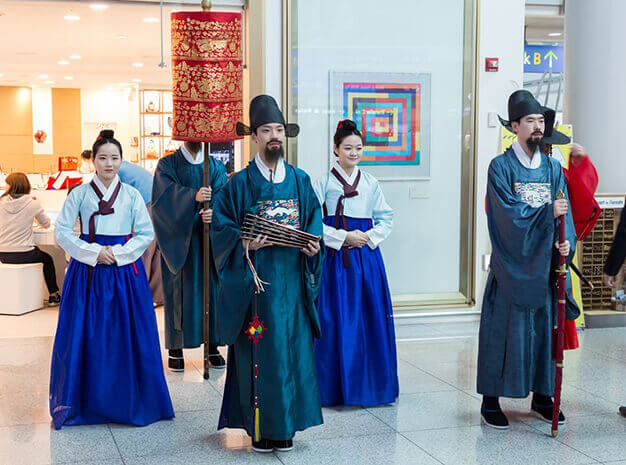 Known as one of the world's elite airports, Incheon offers travellers seven different relaxing gardens to visit. Wifi and the use of the airport's computers are free, as are the showers. There are two cinemas and an ice rink. Plus, while it's not technically inside the airport, there's a casino at the Hyatt Regency Hotel just two minutes away. But Incheon does not forget its roots, offering passengers a traditional Korean cultural experience, with free crafts, music and dance. There's also the Korean Culture Museum for those who want to delve a little deeper.
Various
Okay, so we've considered the luxurious options. Let's now give a nod to a few of the more unusual airports (and their runways), the ones that provide travellers with a story to tell rather than let them kick back in peaceful surroundings.
Juancho E Yrausquin Airport – Caribbean Netherlands: This small airport in Saba has the shortest commercial landing strip in the world at just 1,312 feet long. Planes have to slide to a halt before they reach the cliffs (and the ocean) at the end.
Barra Airport – Scotland: The tides determine landing times at this Outer Hebrides airport as planes must land on the beach.
Alton Bay Seaplane Base – USA: Only a skilled pilot can land at this facility in New Hampshire as the landing strip is simply a thick layer of ice. Obviously, it's only open in the winter.
Quito – Ecuador: Until its recent expansion, Quito was known as one of Latin America's most challenging airports for pilots. For the passengers, landing on the cramped, volcano-flanked runway made it a real white-knuckle ride.