Lump Sum Investments
Many of us will be fortunate enough to come into a relatively substantial sum of money at some point during our life – whether it be an inheritance, profit from a sale of a property or a business, a tax-free sum from your pension or a bonus. So how can you put this money to good use?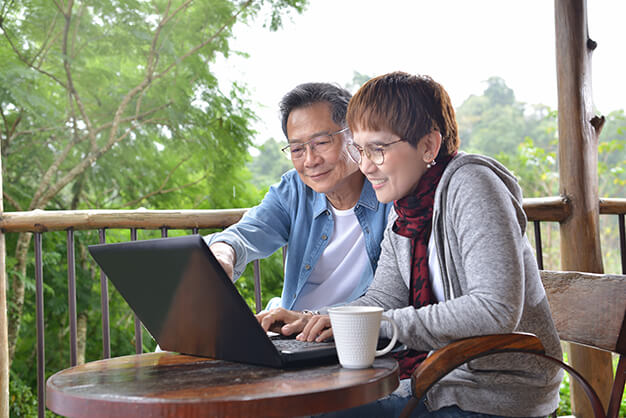 Most of us looking for investment opportunities that are safe, tax efficient and capable of maximising returns.
BANK ACCOUNT
A Bank Deposit may give you security and easy access to your money, but the downside is that with global interest rates at an all-time low, the opportunity for capital growth is not so appealing. In fact, many bank accounts are not even keeping up with inflation.
LUMP SUM INVESTMENT
Investing your money gives you access to high performing funds, denominated in stable, leading currencies managed by some of the world's leading fund management houses. You can choose investment options that fit your attitude to risk and reward.
Investing over the medium to long term in assets such as equities gives your lump sum every opportunity to grow and to achieve your financial goals. If you would like to know how your money could grow under different circumstances enter a lump sum or a monthly amount into our future investment value calculator to get an estimate.
And you can take comfort that when you invest into an RL360 plan, your money is safe and secure, protected by Isle of Man law. We offer 2 lump sum investment plans:
ORACLE
RL360 Oracle is a hassle-free product for those taking the first step onto the investment ladder. It's focused on individuals, companies and trustees with moderate amounts to invest, who want to start small but still reap the potential growth offered through a dedicated range of leading funds.
PIMS
RL360 PIMS is for high net worth individuals who want a plan that offers choice, flexibility and tax-efficiency. Investors can select from a virtually unlimited choice of assets and can put their plan into Trust to optimise succession planning.
START YOUR INVESTMENT JOURNEY
Speak to your financial adviser today to help you find the product that's right for you.