Success in the face of adversity – RL360's 2020 timeline
Despite the undeniable trials and tribulations the 2020 pandemic brought with it, it's important that, where possible, we take stock of any successes we've had along the way.
And at RL360 we have, despite Covid-19, managed to find a good number of causes for celebration.
Here are a few of them:
JANUARY
The launch of our new online illustrations and top up illustrations for Oracle
RL360 launched a new online illustration and top up illustration system for our lump sum product Oracle so that, for the first time, advisers could manage and maintain their new business leads in one secure location on our Online Services Centre.
Our Athlete Sponsorship Programme
We launched a sponsorship programme to help three Isle of Man athletes achieve their sporting ambitions on an international stage. They were race walker Erika Kelly, distance runner Ollie Lockley and cyclist Matt Bostock.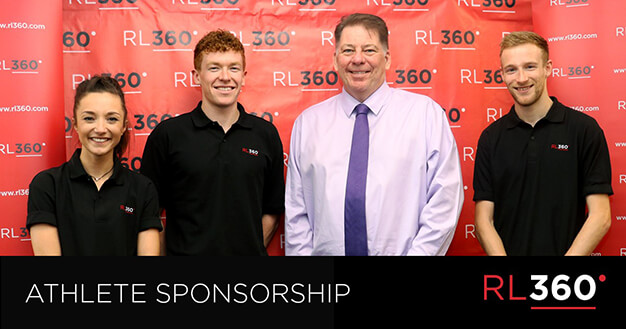 FEBRUARY
RL360's new Fund Knowledge Centre
February saw us launch our new Fund Knowledge Centre. We launched our new Fund Knowledge Centre, designed primarily to support our regular savings and investment products with a defined fund range. It is a hub of information and tools to help advisers and their clients research and choose the right funds.
February saw independent actuaries once again award RL360 the highest possible rating for service. AKG's report confirmed the five star service rating, as well as a B+ for financial strength.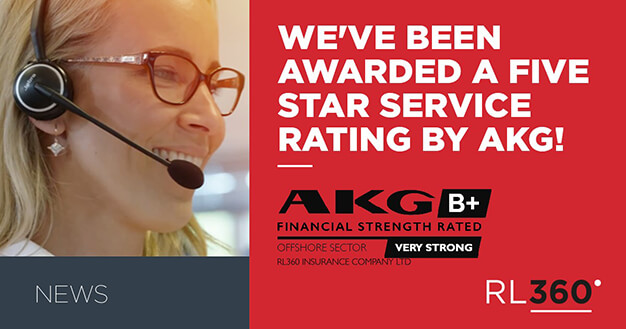 MARCH
Retirement and Education fees scenario planner
RL360 launched a retirement and education fees scenario planner in our illustration system for our Regular Savings Plan. It allows advisers to model specific illustrations for clients looking to save for their retirement or their children's future educational needs.
Dress down money milestone
We marked a decade of RL360 dress down Fridays, during which time staff have raised £50,000 for 99 different charities, 80% of which have been Isle of Man based. Staff nominate the charities to receive the funds, which is collected via a £2 per person monthly salary donation.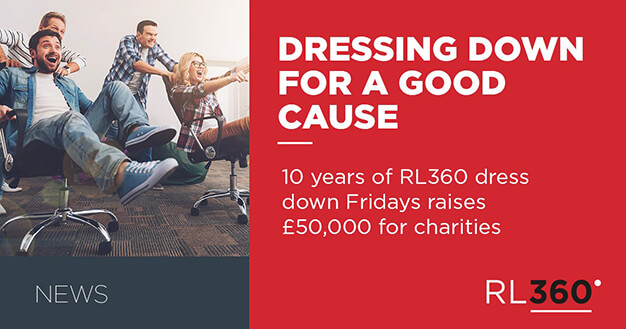 MARCH to JULY
As the pandemic hit, our main concern was addressing the needs of our staff, our customers and our communities.
For staff, we introduced flexibility around our HR policies as they worked from home and upped our staff wellbeing activities.
For advisers and policyholders, we introduced more flexibility and new processes to make it easier to submit business remotely.
And in April we donated £20,000 to the Manx Solidarity Fund to help struggling businesses and individuals in the Isle of Man. We also pledged £2,000 to charities in each of the 6 regions in which we have offices.
JUNE
June saw RL360 team up with leading pension administration business Hartley Pensions to create a Self-Invested Personal Pension (SIPP) to be used with our single premium products.
The RL360 SIPP can either be set up entirely online, a major plus during the Covid-19 crisis, or via a paper application form.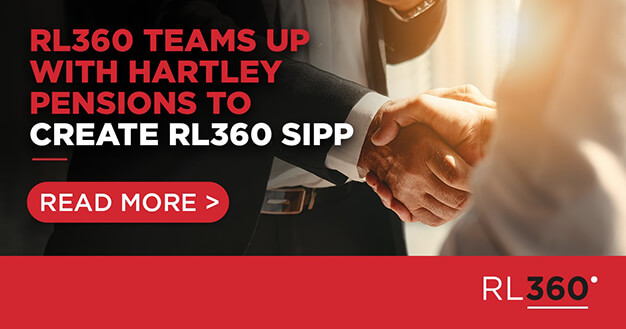 JULY
IFGL's acquisition of FPIL
On July 16 2020 our parent company International Financial Group Limited (IFGL) announced that the milestone deal to acquire Friends Provident International Limited (FPIL) from Aviva had completed. IFGL now comprises RL360, RL360 Services, Ardan International and Friends Provident International. The group employs over 700 staff and administers assets of £17 billion for over 230,000 customers (all figures as at 31 December 2019).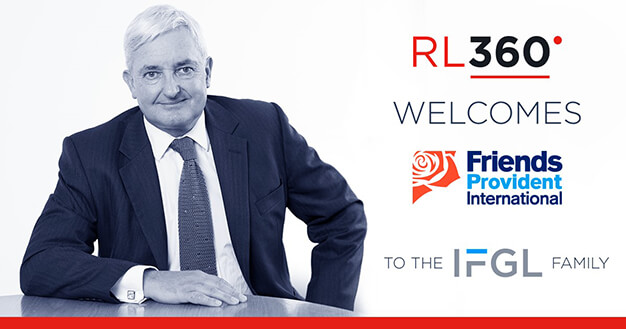 AUGUST
IFGL companies, including RL360, sent more than $21,000 to help the aid efforts in Beirut following the explosion in the city in early August.
IFGL has an office in the Lebanese capital, which was damaged during the blast. Luckily, the office was repairable within weeks. More importantly, both of the company's Beirut-based staff were unharmed.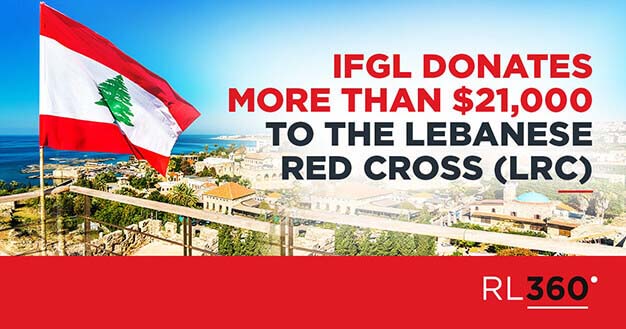 SEPTEMBER-DECEMBER
RL360 and Ardan International enjoyed big success at the 21st International Investment Awards.
CEO David Kneeshaw was awarded Personality of the Year, RL360 won the prestigious Best International Life Company award, while Ardan took Best International Platform.
RL360 also received a regional award for best client service (industry) in Latin America.
It was a fitting end to an eventful year.