Multi-thematic funds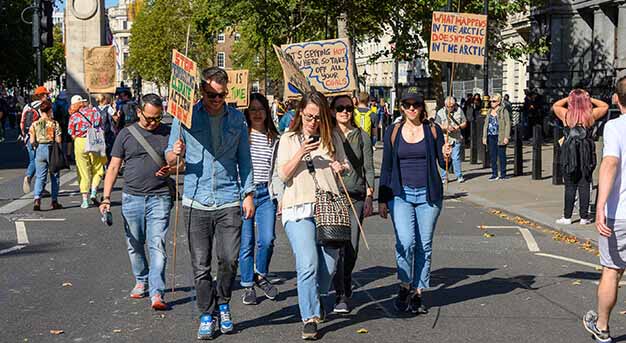 BMO Responsible Global Equity
The objective is to provide long-term capital growth.
The Manager seeks to achieve this by investing mainly in global equities (ordinary shares in companies from anywhere in the world). The Manager invests only in assets which meet the Fund's ethical screening criteria. The ethical screening applied to the Fund means that a number of the largest companies are screened out on ethical grounds. Investment is concentrated in companies in any market whose products and operations are considered to be making a positive contribution to society and seeks to avoid companies which, on balance, do particular harm (including those involved in the sale of armaments) or operate irresponsibly (for example with regard to the environment or human rights).
JPM Global Socially Responsible
To provide long-term capital growth by investing primarily in companies, globally, that the Investment Manager believes to be socially responsible.
The manager uses negative screening to exclude specific companies. Companies from remaining sectors are assessed for certain corporate, social and environmental attributes prior to inclusion. At least 67% of assets invested in equities of socially responsible companies anywhere in the world. Socially responsible companies are expected to work towards high standards of corporate, social and environmental responsibility and environmental sustainability, develop positive relationships with their shareholders, and uphold and support universal human rights.
Sarasin Responsible Global Equity
Sarasin seeks to grow the Fund (through increases in investment value and income) over a rolling 5 year period after deducting fees and costs.
At least 80% of the portfolio invests in the shares of large and medium sized companies from around the world. The fund focuses on long-term investment themes that drive growth and lead to disruption in global economies and industries, and will shape the world in which we live and invest. Selection is centred on ethical (socially responsible) companies based on Sarasin's own analysis of which are most likely to benefit from their themes, and are well placed to grow their revenues and cash flows as a result of them. They avoid companies that are materially engaged in certain sectors, including the production or distribution of tobacco, alcohol, armaments, gambling and adult entertainment, favouring organisations that fulfil an environmentally or socially beneficial role and that employ high standards of governance.