Tim Kneale – RL360 Quantum Blog June 2016
Follow double-trap shooter Tim Kneale's blog as he talks competition, the run up to the Olympics and our RL360 Quantum sponsorship.
Phase Three of the Plan!
Following the Rio Test Event in April I had a planned period for changes and alterations to best suit the Rio venue, this included a Great Britain Selection Shoot at Beverley in East Yorkshire. The main technical area for change was the gun mount, or the location in the shoulder where the end of the gun fits. I had let this slip lower in the shoulder unknowingly, so have been working on creating a more consistent mounting process, this has also benefitted my head and eye position and created increased control. This is at the time of writing however - there has been a 4-6 week period of pain and frustration to resolve this issue.
During the competition season there are 6 Great Britain selection shoots, 3 back to back shoots on 3 weekends, to select the GB squad. Once in the GB squad, members are selected for upcoming competitions depending on various things such as current form, venue, timing of events etc. The second of these shoots was at the Beverley clay target centre in East Yorkshire.
I had been trialling a new material in my shooting jacket with the aim of improving my gun mount and also removing some felt recoil from the gun going off. This was a bit of a secret with British Shooting but as it didn't work in the end then I'm sure they won't mind me mentioning it! The gel type padding was too thick and resulted in the gun "squirming" in my shoulder after shots and a loss of control. Unfortunately it took me until near the end of the 2nd competition to finally put my finger on what was happening and my scores reflected the issue which was disappointing but all part of the process in trying to gain a competitive advantage ready for Rio.
A short visit back to the Isle of Man to catch up with my physio and strength and conditioning coach was very much welcomed in May, I even managed to call into the RL360 offices. It's always great to be back on the Island, however there is never enough time to see everyone and visit all my favourite places. The top of North Barrule will have to wait another few months.

Following the Rio event there was the option for an extra competition in Italy, the Green Cup, which is a Grand Prix event with a good level of opposition. The venue was a small shooting ground on the edge of a picturesque town on top of a mountain called Todi. This was a great opportunity to assess my technique further and another set of eyes look over things - Per Moen. Per is a Norwegian shotgun and rifle coach employed by British shooting who has a wealth of knowledge and is still involved with the Norwegian special services. He clarified a few things and allowed me to simplify my process and focus on the actual shooting, not the specific movements, to see the wood from the trees.
After 3 days at home I was back on a plane to the San Marino World Cup. At the start of the year I had been planning to have been in a better position entering into this event. This showed in my score with it being a target a round light of making the final unfortunately. This result was a bit of a wake-up call that I'm in the final run in to the Olympic Games and I really need to step things up. Due to all the travelling and competitions I hadn't been able to get onto the training range and just train like I had last year.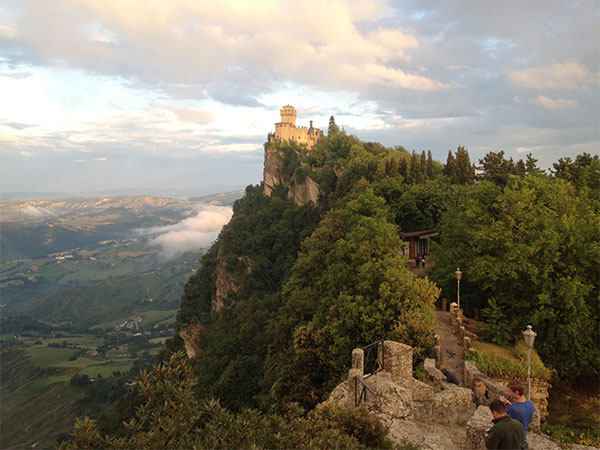 At the time of writing I am in Hertfordshire for 3 days' training where I have been averaging 500 shots/day and making some really great progress. Paul Hughes (sports psych) has been here also applying pressure to test my routine as well as some of the other double trap shooters from the area.
This period has been tough but that's the nature of sport and the challenges which draw me back again and again - things would be very dull if I hit every target all the time! Although it might be nice for a little while!
On the training range, Empty cartridge boxes (3,250)
The next event is the European Championships back in Lonato, Northern Italy, where I have had some of my best results and lots of fond memories. 1 week and counting!