The Top 10 Countries to Retire To (plus five we think are worth considering…)
It's no surprise that more of us are retiring abroad than ever before – lured by such attractions as year-round sunshine, beautiful surroundings and a safe and stable environment, all at an affordable price.
22 August 2019
After all, who, given the choice, wouldn't want to make the most of their retirement years, when, possibly for the first time in their lives, they finally have the choice to choose where they live?
And for most of us, the choices really never have been more numerous – or varied.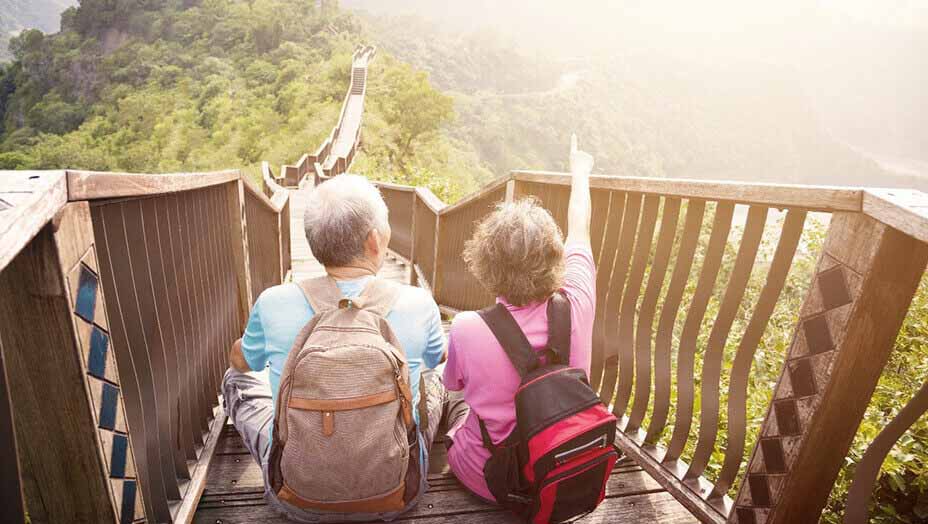 Here, we look at some of the jurisdictions that the "retirement destination experts" are (currently) recommending.
Lists of the "Ten Best Places to Retire" are about as ubiquitous in the media as Top Ten lists of films, books and restaurants. Such lists are typically based on a generally-accepted idea of what constitutes a good quality of life for the price.
One of the best known annual retirement listings is that of International Living, a magazine first published in 1979, and which published its first Annual Global Retirement Index 29 years ago.
Its 2019 edition noted that "where should I retire?" is "the question we hear most often", and thus one that the magazine seeks to answer in the most "comprehensive and in-depth" way possible.
Caroline Abrahams, charity director for Age UK, a British charity which provides a range of services to the country's elderly, says choosing the right country to retire to "can be harder than it sounds," and urges those considering an overseas retirement to "try to find out as much as possible about the country you plan to live in, so you can be sure the culture and lifestyle suits you."
We have also prepared an article on the topic of key things for you to consider when choosing where you want to retire to.
Below is International Living's top 10 retirement jurisdictions for 2019, followed by a list of five other countries we believe are also worth considering.
The International Living Annual Global Retirement Index 2019 edition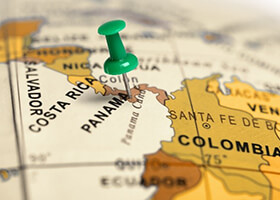 Panama
"Modern, convenient, and close to the US – not to mention sunny, warm, and welcoming"… currency is the US dollar; low tax burden; large English-speaking population, including a cadre of excellent doctors"…revenue earned in other countries is tax-exempt here.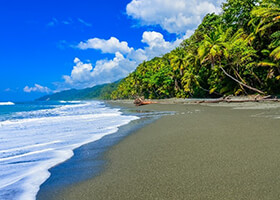 Costa Rica
"Tropical climate; low cost of living; top-notch, affordable medical care; bargain real estate;…natural beauty"… Also a "stable democracy, peace-loving culture… often called the "Switzerland of Central America". "Once you have acquired your residency, you pay between 7% and 11% of your reported monthly income, and the socialised medicine programme is available to you. You can also blend public healthcare with a private policy."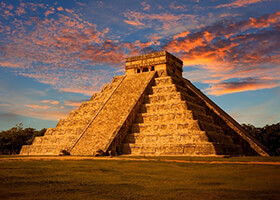 Mexico
"Cost of living is notoriously low. A couple can live here for anywhere from US$1,500 to US$3,000 a month, depending on location—and that includes rent and healthcare. "Once residency is granted, you can sign up for a national healthcare plan. "Generally…the entire country is warm and mild with small amounts of snow falling only on the highest peaks."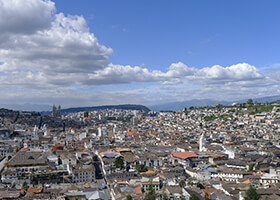 Ecuador
Few places are as affordable as Ecuador… you can own a home on a Pacific Coast beach for less than US$150,000… "taxes are low…Household help is available for US$10 to US$20 per day, and services like pedicures and haircuts are just a few dollars…You can live in most places without a car, paying 30 cents or less for buses, and US$2 to US$5 for cab rides.. "Some of the best weather on the planet can be found in Ecuador…No need for heating and cooling bills in most of the country."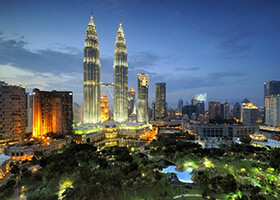 Malaysia
Apartment rentals are good value and you can choose between sea and mountain views… In Batu Ferringhi, a nice beach suburb, you can rent a three-bedroom, apartment with sea views for as little as US$403 per month… A family of six can dine out in a good local Chinese restaurant (10 courses) for less than US$5.70 per person, including beer. "The unofficial first language of the country is English, so you don't have to learn another language here if you don't want to."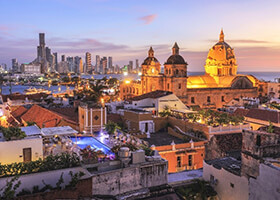 Colombia
"The dark days of Colombia's past are gone, and it has been transformed into a country that is thriving… a growing number of expats have discovered that they can live a first-world quality of life in a country that's only now showing up on fellow retirees' radar. "Getting a retirement visa to live in Colombia is quite easy. All you need to do is prove at least US$750 annual income from Social Security or US$2,500 annual income from a private pension or 401K, and you are eligible to obtain a visa that is good for three years. Once they arrive, retirees are discovering they can stretch their retirement dollars. "The WHO ranks Colombia's health system at #22 in the world, far better than Canada at #30 and the US at #37."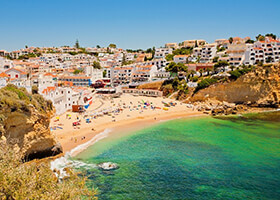 Portugal
"Portugal is the second least expensive country in Europe, after Bulgaria… "Rated the 4th-safest country in the world in the 2018 Global Peace Index… "It helps if you speak at least a little Portuguese, but in urban areas like Porto and Lisbon and the multi-national expat region of the Algarve, English works just fine."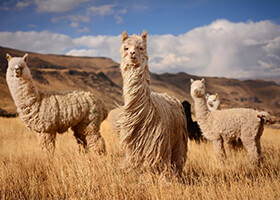 Peru
"An ideal retirement destination, with miles of beaches…some of the lowest costs anywhere when it comes to enjoying a high-quality lifestyle. Rents start as low as US$150 a month; a couple can easily live on a budget of less than US$2,000 a month in most regions. "Spectacular Macho Pichu, Cusco, and the Sacred Valley of the Incas have always been major attractions for tourists, but more expats are now heading to this area for long-term stays and retirement… Lima is home to the largest number of expats. "It is almost a necessity to learn Spanish to fit in in most communities unless you only want to socialize with other expats. That said the people are friendly and more-than-accepting of outsiders."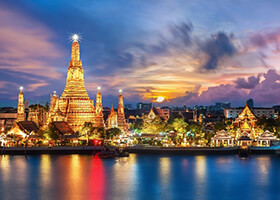 Thailand
"Thailand ideal for expat living. Rentals here can be as little as US$400 a month for a modern studio apartment. "No cold winters here. Perfect for people who like swimming and sunshine. There are many modern private hospitals in Thailand. Doctors practice with current medical knowledge and general practitioner visits can cost as little as $10."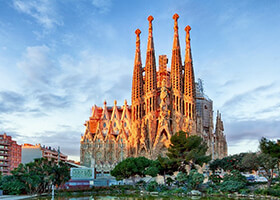 Spain
Spain "offers first-world, western European living standards, so there's no question of having to 'give up' anything in living here…Outside the tourist zones, you'll need to know Spanish to get by. But there are plenty of beach areas with large, English-speaking expat communities. "With one of the lowest costs of living in western Europe, for around US$2,500 a month, a couple can live comfortably in many parts of the country. The WHO ranks Spain as having one of the best healthcare systems in the world. The public system is widely used. But it also has great private healthcare."
Among the reasons we chose the following five jurisdictions as "worth a look", in addition to their ranking highly on many Best Places to Retire lists, is that they are less Latin America-centric, which those who have a passion for Asia or the Mediterranean might find more to their personal taste.
Five other popular retirement jurisdictions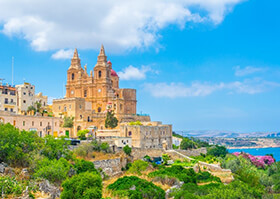 Malta
Malta offers British expats in particular the appealing combination of familiarity and escape. Malta joined the EU in 2004, Eurozone monetary union in 2008. Malta has been independent from British rule since 1964, but is still within the British Commonwealth. English is the second official language and spoken by 90% of the population. Around 7,000 residents hold a UK passport, making Brits the largest expat group. Features a relaxed and affordable way of life and sense of safety. Cost of living was once lower than elsewhere in Europe but prices are catching up, though it is still cheaper than many large European cities.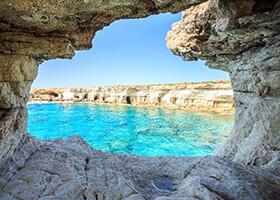 Cyprus
There are plenty of arguments for choosing Cyprus as a retirement destination. The value for money for property is one of the most compelling, as is the island's warm climate, genuine hospitality, rich culture and history. English is the semi-official language spoken by more than 75% of the 1.18 million population; the legal system is based on English law, the island's banking system is modelled on the UK's, and Britons comprise more than half the annual two million tourists. They also represent the largest expatriate community – estimated to be more than 65,000 permanent residents. The cost of living in Cyprus is not as low as it was…however it is still around 24% lower than in the UK (excluding rent). Rent in Cyprus is 61% lower than in the UK. Property prices are up to 65% cheaper.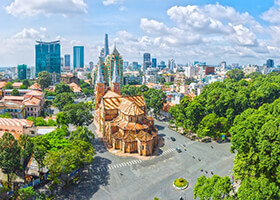 Vietnam
It's probably fair to say that Vietnam is in the earliest stages of being seen as a possible retirement destination for many expats. That said, it is very affordable (€1,000 a month to live); beautiful; friendly; ideally positioned in Asia for those who wish to travel; and has a perfect climate. On the downside there can be considerable paperwork involved in setting up and maintaining a visa, making Vietnam nothing like as accommodating as other countries that recently have made a point of attracting retirees. Integrating into the culture can also be difficult for those who don't speak Vietnamese, and vaccinations can be recommended even though Vietnam doesn't require them. So purchasing reliable health insurance should be at the top of your list.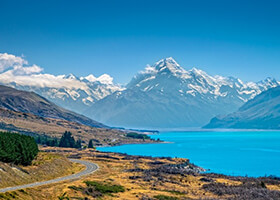 New Zealand
For the second year in a row, New Zealand came 5th in Natixis Investment Managers' 2018 Global Retirement Index, which takes into account more variables than most other retirement-list compilers do, and is therefore less about the relative cost-of-living. New Zealand scores highly in most categories, with air quality ranking 5th, happiness ranking 8th and environmental factors ranking 10th. However, last year New Zealand introduced a ban on non-resident foreigners buying existing residential property, in response to a wave of buying by foreigners in recent years, particularly from China and other parts of Asia, that has driven up prices. Meanwhile, as a recent New Yorker article noted, New Zealand – remote, stable, and thinly-populated – has emerged as a favourite choice of a particular type of super-rich "survivalists" who have been investing in properties they intend to escape to in the event of a "crack-up of civilisation" that they see as imminent.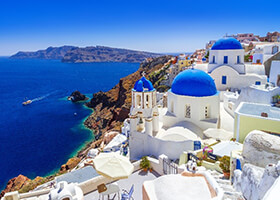 Greece
Those about to retire who may be looking for the lifestyle and settings portrayed in films like "Mama Mia!" will no doubt be considering Greece. Experts note that Greece's recent debt crisis and ensuing austerity measures have impacted its economy, to the extent that there is no escaping the harsher realities if you are going to live there. But, for those who are financially self-sufficient and seeking a warm, wonderful destination for retirement, it still has a huge amount to offer. Britons, who still account for the largest number of Greece's overseas visitors, reportedly have been snapping up bargain-priced holiday and retirement properties over the last few decades.