5 globally in-demand expat careers
27 September 2021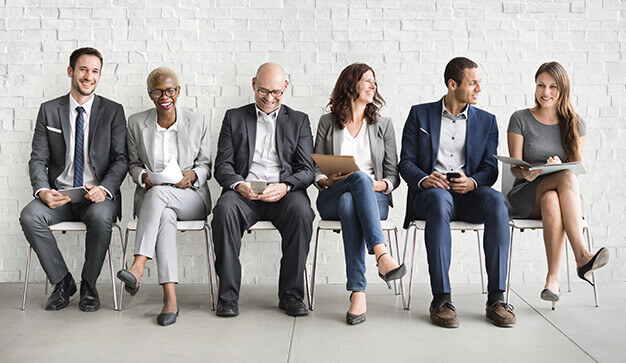 At one time, you were less likely to find expats who operated outside the traditional major industries such as Finance, Construction, Engineering, Oil and Gas. Today there are several industries across the world that offer plenty of expat opportunities, including automobile manufacturing, food and agriculture, construction and more.
Here's a list of 5 careers which are currently globally in-demand.
Teaching


Over the years, there's been an ongoing global shortage of primary and secondary school teachers, particularly in the regions of South Asia and sub-Saharan Africa. In 10 years' time it's expected we'll need around 70 million more teachers around the world (1). However, this only accounts for school teachers - there's still further demand for private tutors or instructors for all stages of learning. Additionally, further education for those who are in full time employment has never been more important and many companies are now investing in their employees' personal development by paying for online or in-person tuition courses – such as corporate language training.
It's not always necessary to have a teaching degree but make sure that you have some credentials relevant to the role you apply for. There are plenty of opportunities worldwide for those who want to teach and a variety of benefits depending on the country you opt for: China has a wide range of teaching roles across all levels, the UAE offers fantastic relocation and benefit packages and Singapore offers great salaries to expat teachers.
Nursing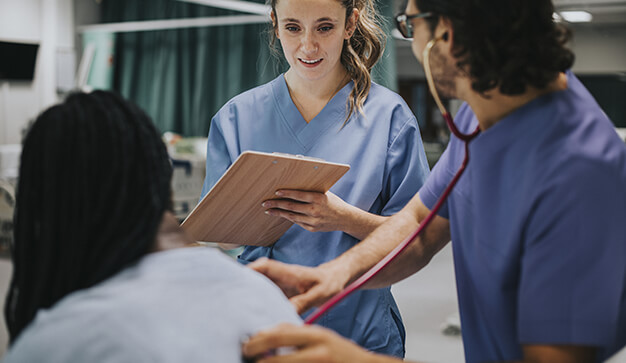 Healthcare careers, such as nursing, are known to be mentally and physically demanding. There's no fast-track or easy route to becoming a nurse and the level of dedication that's required to qualify could be one reason why there's a short supply of nurses – even in countries like the US and Australia. Currently there are approximately 28 million nurses worldwide, which might seem like a lot but according to WHO we still need 6 million more. In the worst case scenario, over the next 10 years the global shortage could increase to 13 million (2). The pandemic has brought the value of our healthcare staff into sharp focus.
The process of becoming an overseas nurse depends on the country, so be sure to read up on entry and employment requirements. Qualifications and experience will give you an advantage over other prospective expat nurses, especially if you're looking to move to a country with high average salaries like Luxembourg or Switzerland.
You could increase your chances of landing a job if you look for opportunities in countries where there's an active overseas recruitment drive for healthcare workers, which could also help speed up your visa application too. In the UK alone, around 15% of the NHS Nurse workforce are non-British nationals (3).
Chef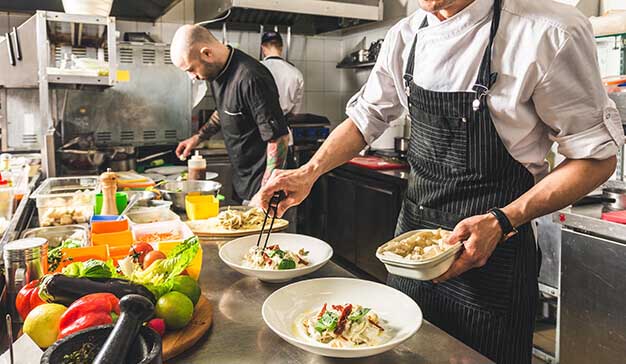 As long as there's access to a kitchen, a chef could make anywhere their workstation - whether that's in a hotel, bar, restaurant or in a private home. With so much freedom, you might be unsure where exactly you'd like to go but if you specialise in a type of cuisine (Chinese, Italian, Indian to name a few) this could help you narrow down to a list of destinations where your speciality is in demand., Italian food, for example, is growing in popularity in China so you might consider plying your trade there.
Those who want to work alongside the best chefs in the world will look for opportunities in countries where cooking is considered prestigious like France, Japan or Spain. You'll definitely need a few things under your belt: years of experience, a stint in culinary school and the practical knowledge to really stand out from other talented chefs.
For those who prefer working solo, consider becoming a private or personal chef so you're in charge of your own hours. And there's no time better time to go it alone – this year there has been a spike in the number of private and personal chefs, particularly in the US where there are currently 5,000 to 6,000 personal chefs across the country (4).
Marketing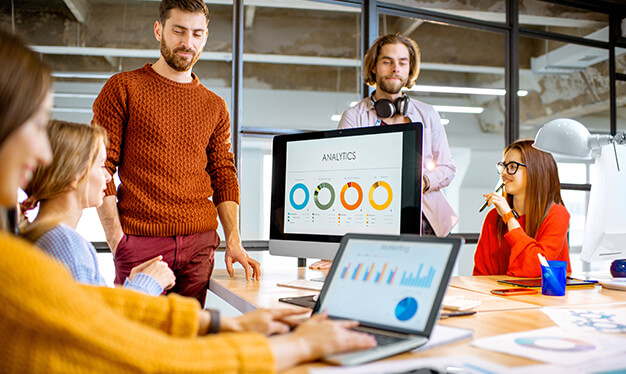 A survey conducted by RedBurn and PwC back in 2019 showed that the global marketing industry was estimated to be worth around $2 trillion – far more than previous estimates (5). It's Digital Marketing in particular which has become such an important part of online strategy for most businesses. The increased need for online presence has helped open up new career paths within the industry including Digital Marketing, SEO and Content Creation, which are among the fastest growing roles across the globe.
Any business, regardless of their nature or size, will need help from marketing experts in order to stand out from the competition– meaning you won't need to look too hard to find a wealth of opportunities. London, Tokyo and New York are considered to be the best cities for those looking to advance their career in marketing or gain some valuable experience –and it's no coincidence that these cities are also home to the largest marketing agencies in the world.
Software or Web Development

There's no doubt that developers play an essential role in maintaining and reinvigorating the digital infrastructure of businesses and as the digital age unfolds, companies (big and small) are going to need a lot more of them.
Despite having over 24.5 million website and software developers across the globe, we're still 40 million short. By 2030 the tech talent shortage is predicted to more than double (6). Being a developer, you won't necessarily have to speak the language of your co-workers – instead the main requirement is fluency in the software you're working with like Python, C++ and Java.
You'll find a lot more job opportunities than in most careers, particularly in countries like the US and the UK where there is a serious skill shortage of tech talent. Simply put, there's not enough developers close to home and this is why many businesses look abroad to recruit overseas developers. For those who are looking to have the best of both worlds in terms of job satisfaction and a higher than average salary, the countries that consistently rank high for both are the US, UK, Switzerland and Germany (7).
If your career does end up taking you to pastures new, it's important to plan ahead in terms of protecting what you currently have financially. Taxation, pensions and general financial regulations will be different for each country and will affect your current investments. Talk to your financial adviser to get a better understanding of how you can continue to make your investments work before you start your new expat adventure.
1. UN says 69 million teachers needed for global school pledge - BBC News
2. 'Protect and invest': WHO calls for 6m more nurses worldwide | Global development - The Guardian
3. How important is immigration for NHS nursing? - Nurses.co.uk
4. Coronavirus: New demand for personal chefs as restaurant industry lags - cnbc.com
5. How Much Money Is In The Global Marketing Industry - More Than We Believed - forbes.com
6. Is There A Developer Shortage? Yes, But The Problem Is More Complicated Than It Looks - forbes.com
7. Developer jobs: These are the countries where you'll get paid the most - ZDNet