5 countries with high expat populations
6 July 2021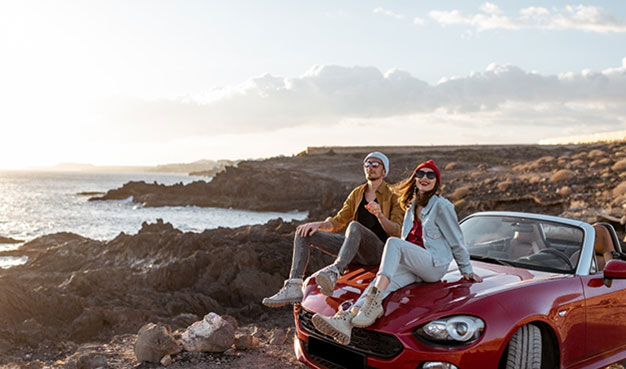 Choosing one place to live in when there are almost 200 countries across the world is a difficult decision to make and can depend on a variety of factors, including whether you're moving alone or with your family. Certain countries will be more suitable for expats with children and others to solo expats but there are also places that will appeal to both. These tend to be the places where most expats flock to.

Here are five countries where expats make up a large percentage of the total population and the reasons why.
1. Dubai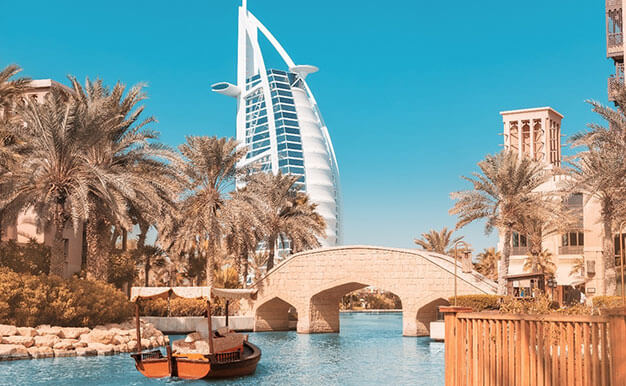 Only 15% of the 3 million people currently living in Dubai are native Emiratis which means that an astounding 2.5 million of the total population are made up of expats!

As one of the world's leading business hubs, Dubai is often seen as the ideal place to build up your career and the job market is highly competitive for a number of reasons. Companies offer generous salary packages, top-class medical healthcare and often pay for annual flights back home.

The strict legislation in place covering housing standards means wherever you choose to live should be up to scratch. Renting is usually the more affordable option in the UAE due to high property fees but you'll still be required to pay a year's worth of rent up front and a security deposit.

There aren't too many downsides to living in Dubai. You'll have access to an excellent education system, with a mixture of public and private international schools available, and once-in-a-lifetime experiences like desert safaris or hot air balloon rides. It's easy to lead a luxurious lifestyle and the only real downside is the extreme summer weather.
2. Singapore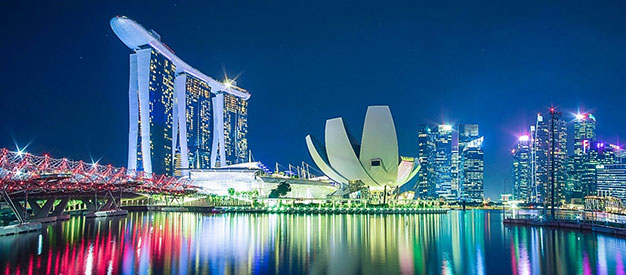 You'd be forgiven if you thought the island of Singapore was larger than 728 square kilometres since it's home to around 6 million people. And with foreign workers accounting for 40% of the total population, things can get a bit crowded!

Singapore's economic development has been on an uphill trajectory since gaining independence in 1965, establishing itself alongside South Korea, Taiwan and Hong Kong as one of the 4 Asian Tigers renowned for their booming economies.

Modern and fantastically cosmopolitan, Singapore offers its residents high quality facilities, including a world class education system, fabulous food and extremely reliable and affordable public transport. Thanks to strict law and order, it's also one of the safest countries in the world, which is a big plus for expats.

There are a few drawbacks that come with Singaporean life – one being that it's one of the most expensive places in Asia for expats to live in and the other being the intensity of working life. Most employees are expected to work at least 44 hours a week and sometimes overtime, which can be stressful and result in a poor work-life balance. While there are plenty of things to do and see in Singapore, you'll probably manage to tick everything off your bucket list fairly quickly. Don't worry about feeling trapped, though, as it's a popular travel hub to other countries in Asia – last minute flights are usually very cheap.
3. Switzerland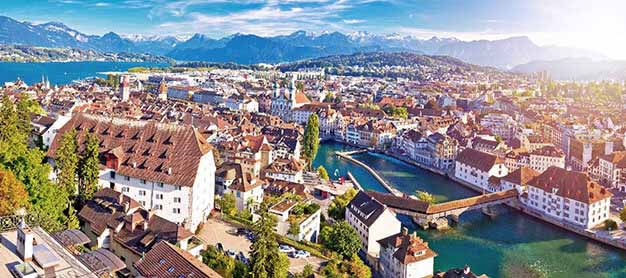 There are over 2.1 million expats currently living in Switzerland, making up almost a quarter of the permanent population. It's not hard to see why as Switzerland tops of the list of countries in Europe if you're looking for economic and political stability and world class healthcare and education. Switzerland's high quality of life does come at a steep price though – it's one of the most expensive countries in the world to live in. But you certainly get what you pay for.

Life tends to move at a slow pace and workers have one of the best work-life balances and highest paid salaries in Europe so it's no wonder why competition for jobs is stiff. Most job requirements are quite demanding, you'll need to speak at least one of the 4 official languages – Swiss-German, French, Italian and Romansch - before you can even be considered for a job. Legally employees are entitled to a minimum 4 weeks' paid holiday leave, not including bank holidays and flexible working hours –Swiss culture is based around family values. Most Swiss people have a 'get up and move' attitude and take advantage of the beautiful natural scenery right on their doorstep, as well as efficient public transport.
4. Hong Kong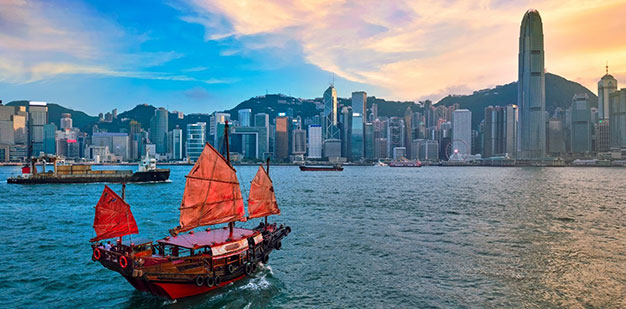 Living up to its name as the Pearl of the Orient, Hong Kong has been a popular expat destination and a major global financial hub for many years – in the 2016 census, around 9.4% of the total population were represented by expats.

If we had to describe Hong Kong in one word, it would be bustling. Even though the cost of living is sky high, there's so much to offer that makes it worth living there: nightlife suitable for the raucous and the sophisticated, an international food scene so diverse that you'll find every cuisine under the sun and the right balance between indoor and outdoor activities. All the above require you to move around so it's a good thing that you'll also have access to cheap and modern public transport which will take you to all corners of the country.

One of the biggest issues in Hong Kong is housing. There's an increasing demand for properties but very little land to build upon. Unfortunately this means that many expats don't get their money's worth in property space, whether it's renting or buying, and that ideal properties are gone in a flash.

You should also be prepared for long working hours, the average worker clocks up a gruelling 48 hours a week making Hong Kong the most overworked city in the world. It gives you more reason to make the most of your free time when you're not in the office by exploring.
5. Denmark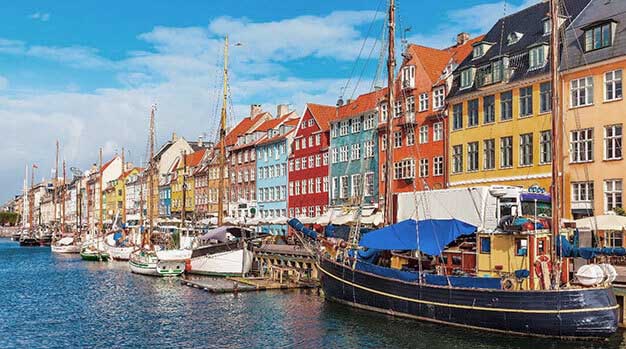 Denmark is known for being one of the happiest countries in the world in for overall life satisfaction but there are plenty more reasons why over 750,000 expats chose to make it their home. Amongst the buzzing city life filled with restaurants, music and arts there's a strong sense of peace and calm that's often found in the countryside and even in the capital Copenhagen. It's small in terms of land size which means you can enjoy the city without being too far away from natural scenery and the sea.

You'll also find it easier to maintain a healthy lifestyle whilst you're there because unlike other Scandavian countries, the terrain is pleasantly flat which is why the locals choose to cycle everywhere.

As for the working conditions, employers focus on being efficient and prioritise having a healthy work-life balance over working longer hours than necessary. The average working week is 37 hours. If you have children, you're able to adapt your working schedule to fit around day-care and school times with your 5 weeks' holiday allowance still intact.

There are a couple of downsides to living in Denmark which are the tax rate and the cold weather. The average tax rate paid is around 45% of your salary which seems high but you can be assured that your contribution will be re-invested into maintaining the high standard of living and extensive network of public services (including the healthcare and education systems). The Government is committed to supporting its citizens through all walks of life.

Unless you're an EU citizen, you'll have to jump through a long visa process before you can live in Denmark – the fastest way to get approved is by having a job contract in place. If you're thinking about staying for the long haul then one thing is certain, you'll need to learn the language to fit in with the locals.