RL360 continues sponsorship of the Youth Cycling League
RL360 is the lead sponsor of the Isle of Man Youth Cycling League and has been for over 25 years.
This year the cheque presentation was held at the National Sports Centre on Tuesday (21 July 2020), shortly before the annual Team RL360 race.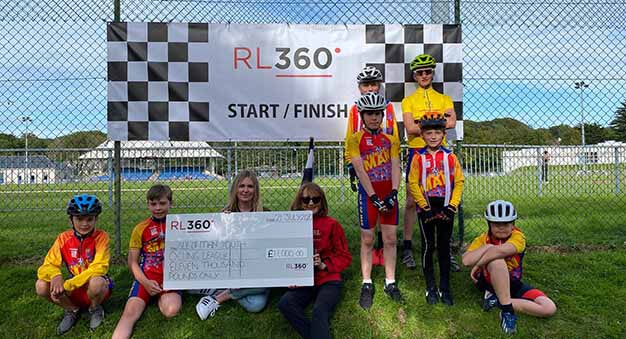 League organiser Dot Tilbury MBE is pictured receiving a cheque for £11,000 from RL360's Abi Richardson. The presentation was made to Dot Tilbury on behalf of the League, and it marked the renewal of a partnership to support junior cyclists in the Island.
Commenting on the sponsorship Dot Tilbury said, "We are truly grateful and proud of our lasting and happy partnership with RL360. It really is one of 'the success stories' of the Isle of Man, and has been made possible by the continuity RL360 has provided. Amazingly, Tuesday was one of the busiest nights ever, despite all that has gone on in the world in recent months and the children were so excited to be back cycling."