RL360 interviews the CEO of the Manx Wildlife Trust
RL360 recently joined the Manx Wildlife Trust (MWT) as a Gold Corporate member, in support of MWT's conservation work across the Island. We spoke to Leigh Morris, CEO of MWT, to find out a bit more about their work as well as how a corporate membership helps make a positive difference to conservation work across the Island.
Could you start by telling us a bit about what MWT does?
The Manx Wildlife Trust is an independent Manx charity, focused on wildlife and habitat conservation and restoration and wider environmental aspects.
Initially the charity's aim was to conserve land by buying and looking after nature reserves. This is still our core vital work but we're now also focussed on bringing nature back: both at land and sea. We manage 25 nature reserves in total but this accounts for just 0.2% of our Island in terms of area and we want to influence positively the remaining 99.8%.
MWT has a great team to help deliver on our ambition and they handle everything from managing our nature reserves, to seal observations, to running the bird observatory, to mapping upland peaks, to delivering adult and school education across the Island.
We also have a huge team of volunteers who are absolutely critical across all our work and the running of the nature reserves. We are a small team and charity and because of this, it's vital that we work with outside groups, including with companies like RL360. We really couldn't function without the help of our members, volunteers and supporters.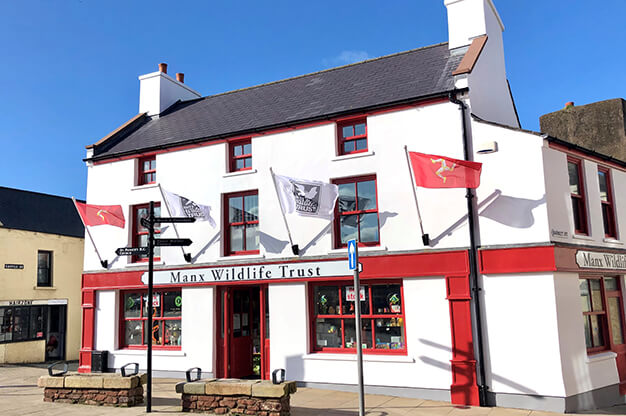 What are some of the projects you have planned for this year and how might our sponsorship money be of help?
Corporate members can get involved in so many upcoming projects – all of which could have direct conservation benefits for the Isle of Man.
One that we're particularly excited about is the Ramsey Forest Project, which is about creating the Island's first community forest; by expanding and linking the woodlands, glens and plantations between Ramsey and Sulby and creating a place where people can engage closely with Manx nature. The aim is to cultivate a biodiversity hot spot with other benefits such as tree planting for carbon offsetting and creating an educational resource.
We also have some digital enhancement projects in the works, for example on the Calf of Mann we're looking to set-up cameras and GPS tracking of some of important bird species. There's also a seal project to monitor births and assist in getting stranded seal pups back into the sea. Finally, we're also conducting a survey of upland peat to help inform future land management plans linked to the Island's climate mitigation strategy.
What challenges has MWT faced during the COVID pandemic?
Like many others, we faced some financial challenges over the past year. Our gift shop is one of our major financial contributors and having it closed for 4 months of the year was particularly hard-hitting. We also had to pause our face-to-face fundraising and educational activities.
However, it hasn't all been bad news; for example, the team responded really well to homeworking and are now more dynamic and digitally engaged.
We also saw our consultancy services pick up when work that was traditionally outsourced work to UK providers came to us instead. We're hopeful we can retain much of this business in the future.
Do you think there is scope to get more people involved in MWT's work?
Absolutely! One example is that you can't currently volunteer with MWT on a weekend, but we would love to be able to offer this. We're hopeful the Ramsey Forest project (and other future projects) will allow more scope for this kind of ad hoc volunteering.
There's also a lot of people on the Island who are retired or semi-retired who could do tremendous things for MWT. There's certainly potential to develop higher quality volunteering where people get specific roles to help us. We would like to develop this and build an even wider family of volunteers. Anybody who has time and/or skills to offer us, please get in touch. You can find our contact information on our website: https://www.mwt.im/.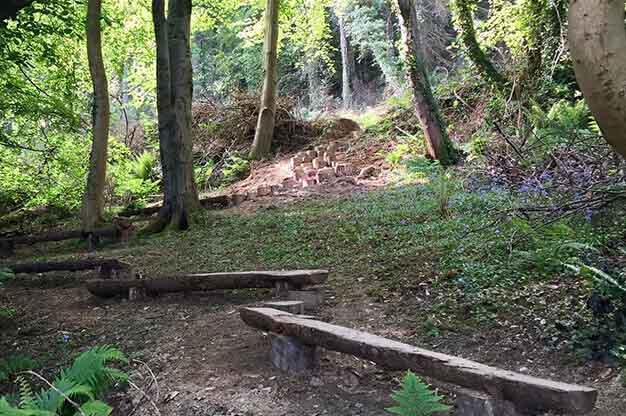 Ramsey Forest Totts Trail
How important would you say wildlife is to our Island's identity?
I think it's crucially important and will become even more so now that the world is waking up to the environmental challenges we have. Islands are microcosms of how we can meet some of these challenges and I think the IOM has an opportunity to be a world leader for small Islands - showing others what good looks like in terms of how we manage waste, energy, biodiversity and integrate agriculture.
Furthermore, the Isle of Man is a UNESCO biosphere and is the only nation in the world that is a complete biosphere. I'm enthused by this status because it has the potential to be a great enabler, encouraging our community to work together for our Island to make it even better.
One of the biggest challenges we currently face is to get more people to understand that the Isle of Man is wonderful but it's not perfect and we shouldn't take it for granted. Of course we should celebrate and champion how wonderful our Island is but not at the risk of becoming complacent - because if we don't sustain the natural environment or bring areas back, it might not always be wonderful for future generations.
What advice would you give to someone who wants to know what more they could do for the Island's wildlife?
I think the first step is to take an interest and realise there are things that need doing and that you can really help. The next step is volunteering, donating, becoming a member, visiting our shop in Peel, or simply connecting to MWT on social media and telling friends and colleagues about us and becoming a champion for Manx nature.
We'd love to hear from groups and individuals who want to become part of our network.
Lastly, what is your favourite place on the Isle of Man and why?
Underwater, it would be down south at the Calf diving with seals. Above water, I'm completely torn between the two points: the Ayre and the Calf Sound. I love sitting back and watching the gannets dive, the seals and dolphins swimming and the tides ripping through – it's truly an awesome sight.