IFGL supports promising netballer Aalish Bridson
IFGL is pleased to announce their donation of £500 to local netballer, Aalish Bridson.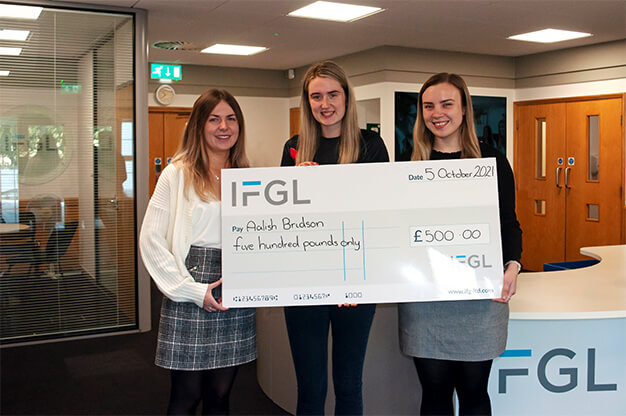 Aalish currently plays for local club Simcocks and the Isle of Man senior netball team, or the Manx Rams as they're locally known, who are currently ranked 23rd in the world. As well as being one of the Island's most popular sporting associations, with over 600 active members, the Isle of Man Netball Association is one of the longest running after it was founded back in 1984.
The national team recently competed on an international stage and took home silver at the European Netball Open Challenge in Gibraltar, where they played against Wales, Ireland, Switzerland and other European national teams.
Aalish expressed her appreciation for the donation :
"All trips to represent the Isle of Man in overseas events are self-funded which why I'm extremely grateful for the money. In addition to travel, all players pay for their own strength and conditioning training. On a personal level, IFGL came at a great time because it meant that I could go away and play at the European Netball Open, which was my first opportunity to play following my knee reconstructive surgery in 2019.
I had money left over from Gibraltar which meant that I was also able to compete in the test series games against Wales and had IFGL as my named sponsor for the event."
Aalish and her team hope to continue their good run of results and we'll be closely following her progress along the way.