Matt Bostock : End of Season Blog
And just like that, another year of racing flashes by in what always seems like a blink of an eye. This season has been the most successful and the most difficult one I've ever had.
I started the year in the best shape of my life, breaking all my personal bests in training and raring to go. Then went on to have 2 crashes in my first race, leaving me with a bad haematoma and a month off the bike. Luckily my recovery was smooth and I was able to return to fitness quicker than I expected.
In the run up to the Commonwealth Games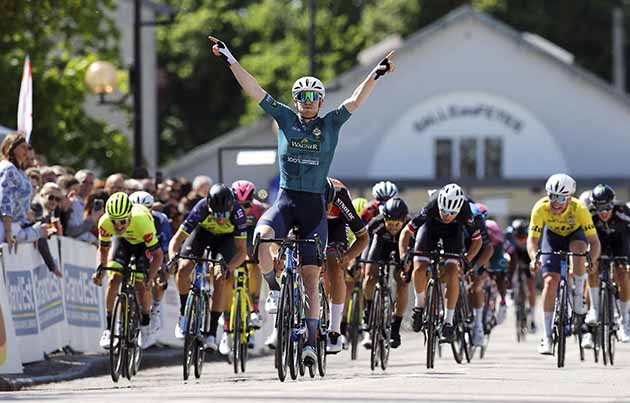 The disappointment of my injury quickly turned into elation after 3 individual wins and claiming the sprints jersey in the Tour Series, which was all broadcasted on ITV! The good form continued and I went on to pick up my first ever Union Cycliste Internationale (UCI) win in the French UCI Tour de la Mirabelle!
Not long after this, I achieved one of my long-term goals by winning the British National Criterium Championships. The feeling of being named the best rider in Britain was indescribable.
I then had the British Road Race Championships 2 days later. Riding off the back of my last win, I still felt good even after the gruelling 100 miles but during the penultimate lap there was a clash of wheels and I was knocked to the ground. I got back up and managed to finish 5th but I was bitterly disappointed that the chance of being National Champion twice slipped away.
When you work most of your life for a moment like that, it's hard to let go. It would have certainly guaranteed a pro contract for 2023 which has been my dream ever since I was a little boy racing around my cul-de-sac.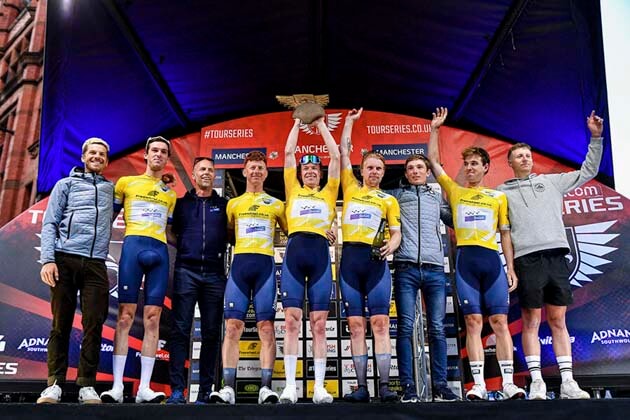 With time, I got over it, threw myself back into racing and clocked up another UCI podium finish.
My last event before the Commonwealth Games was the Manx International Stage Race so it was nice to be back home. 4 stages over 3 days with a final race around the TT Course and back over Injebreck was testing, but I managed to win 2 of the 4 stages and the overall event!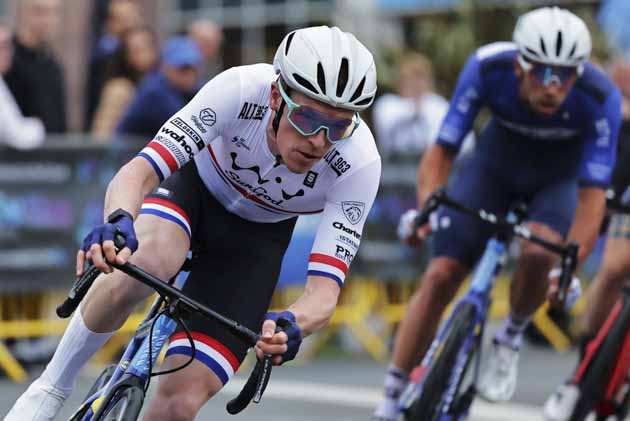 It was the perfect weekend racing in front of friends, family and my sponsor RL360. Just the boost I needed for The Commonwealth Games.
My Commonwealth Games experience
I headed straight to London to prepare for Commonwealth Games track events. My first event was the scratch race which consisted of 40 laps against 24 riders, only the first 12 go through to the next heat.
I was having a near perfect race, holding strongly onto 3rd position going into the final lap, then suddenly I was sent flying into the 45 degree banking at 60 kph. A complete wipeout.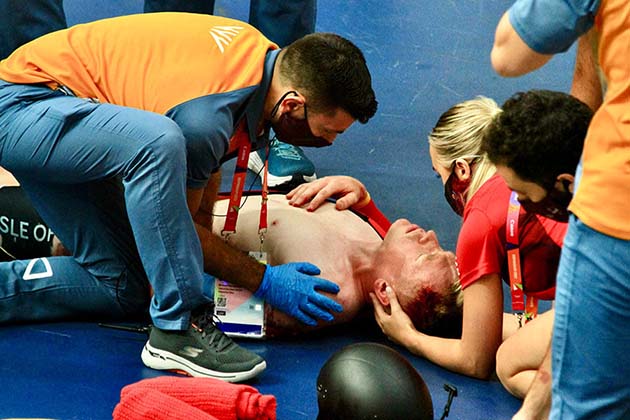 Luckily, I didn't break any bones but still had a nasty concussion and a haematoma around my groin. After being attended to and taken to hospital, I got the all clear and was desperate to compete in the Road Race the following week. Deep down, I knew it was too soon and had to pull out during the final stages of the second group due to the effects of the concussion.
I've not been able to race since that day. Two months on, I'm still suffering from Tinnitus, floaters in my vision and my groin injury hasn't fully healed which unfortunately signals the end of my season.
If I had to describe this year in three words it would be "an absolute rollercoaster" and one that I don't want to experience again any time soon. Plenty of highs but many unforgiving lows, as an athlete it's hard to deal with big injuries that stop you from doing what you love the most. I think I spent 3 months of this season on the sidelines.
On a more positive note, I'll have some really exciting news to share soon about next year so watch this space!