First Touch Resolution- The Human Approach
Joe and his team answer and resolve 96% of phone calls in under 5 minutes. We call this approach First Touch Resolution and we think you're going to love it.
For Joe Tomlinson, good customer service was ingrained in him from an early age.
"When I was younger, my father would always tell me: 'Speak to others how you wish to be spoken to.' At the time it felt like just another phrase but over the years the meaning has become more apparent to me.
"In our day to day life we often need to call a company to pay a bill, check out a bank balance or even just request some reassurance that everything is working as it should. More often than not we find ourselves in long, stacked phone queues where piped music is occasionally interrupted by a patronising recorded voice that tells me "your call is important to us". Or we're confronted by an automated answering system that instructs us "For sales, press 1 etc……" For me this is the exact opposite of how I'd wish to be spoken to."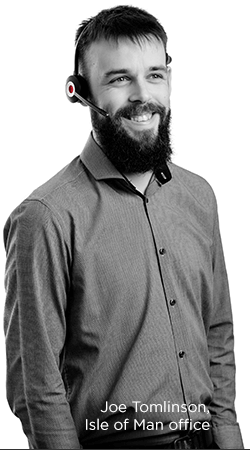 Things are very different at RL360, where Joe works as a Customer Service Administrator in the busy Contact Centre. Joe is part of a team that answers over 6,000 calls from customers each month. 96% of these calls are resolved directly by Joe and his call centre colleagues there and then, without the caller being passed onto anyone else. The average call takes just 4.7 minutes. In addition, the team handle a similar number of emails – and 97% of these are answered directly by the person who opens the email in our Contact Centre.
We call this service First Touch Resolution, and our customers love it.
"Many customers are genuinely surprised their call to RL360 is answered by a real person," says Joe. "And they are even more surprised that it's a person who knows what they are doing and can help them straight away. The Contact Centre truly is a 'one stop shop' for our clients."
First Touch Resolution works because we have experienced, motivated and empowered people like Joe, who treat customers in exactly the way they'd like to be treated themselves. Like a human.