Top 10 Wimbledon Matches
29 June 2015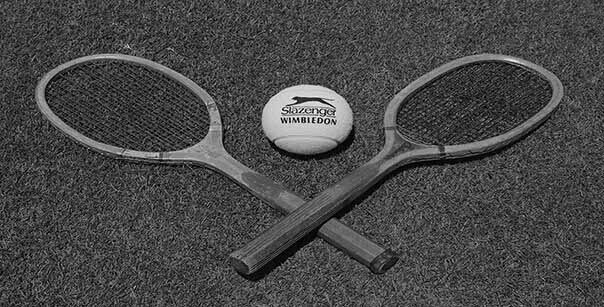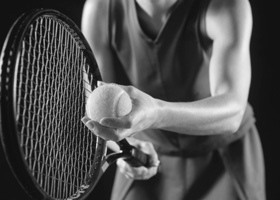 1) Virginia Wade/Betty Stove (1977): Despite the headlines, it hadn't been 77 years since a Brit won Wimbledon by the time Andy Murray lifted the trophy in 2012. Virginia Wade had, in fact, won the tournament in excruciatingly British fashion in 1977 - it was the Queen's Silver Jubilee year, Her Majesty was watching from the Royal Box and the crowd broke out into an impromptu 'For She's A Jolly Good Fellow'. Virginia, now a stalwart member of the BBC's Wimbledon presenting team, beat Betty Stove to take the glory. Her prize money? £13,000. Serena Williams wouldn't even make a 10 minute personal appearance for that these days...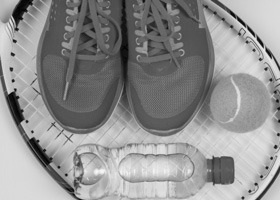 2) Chris Evert/Martina Navratilova (1978): It's perhaps not surprising that Wimbledon legend Martina Navratilova won her very first singles title at SW19 in a match against Chris Evert. It was, in fact, Navratilova's maiden Grand Slam singles victory and she also captured the World Number 1 ranking for the first time. The rivalry between the pair has gone down in history as one of the greatest. The statistics speak for themselves - between November 1975 and August 1987 there were only 23 weeks during which one of the two did not top the WTA rankings and between 1973 to 1988 they played 80 matches, including 61 tournament finals.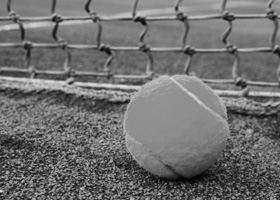 3) Bjorn Borg/John McEnroe (1980): Is it raining at Wimbledon? Are they closing the roof on Centre Court? Well, then you're probably watching a re-run of this 1980 final on BBC Two. Lauded as one of the greatest Wimbledon matches of all time, the Borg/McEnroe 1980 final is the stuff of legends. Even before the 5-set thriller began, tensions were high as the crowd booed McEnroe - who had been at his belligerent best earlier in the week - as he entered Centre Court. By the time the fourth-set tiebreaker came around McEnroe was saving 5 championship points and forcing crowd favourite Borg to a fifth set. The Swede eventually took the match 1-6, 7-5, 6-3, 6-7, 8-6.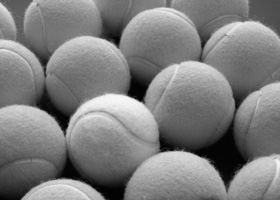 4) Boris Becker/Kevin Curren (1985): Boris Becker and Wimbledon have been synonymous ever since this match when, at the tender age of 17, Becker became the first unseeded player and the first German to win the title. Not only that, his victory over American Kevin Curren that day saw him become the youngest ever male Grand Slam singles champion. And he went on to prove that he was no one hit wonder the following year by successfully defending his title, beating Ivan Lendl in the final. Becker's serve and volley game, plus his trademark rolling dives, became a mainstay at Wimbledon over the ensuing years and he retired from professional tennis in 1999. He's never too far away from Centre Court, however, most often these days in the commentary box for the BBC.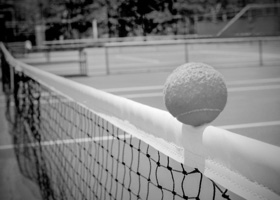 5) Andre Agassi/Goran Ivanisevic (1992): Up until he beat Ivanisevic in this match, to take his first ever Grand Slam title, it's safe to say that Andre Agassi was not Wimbledon's biggest fan. But the crowd certainly liked him (probably in no small part due to the string of hugely famous women - Barbra Streisand and Brooke Shields to name but two - who accompanied him to the tournament). On the way to the final he beat two former champions, Boris Becker and John McEnroe, before meeting imposing Croatian Ivanisevic who took him to 5 sets. Agassi fell face down on the grass and sobbed after clinching the final point. Ivanisevic's dignified conduct in defeat meant not 1 but 2 new Wimbledon heroes were born that day.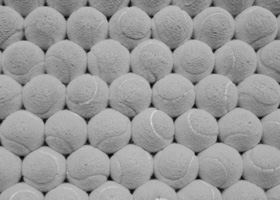 6) Steffi Graf/Jana Novotna (1993): As anyone who has ever watched Tim Henman play tennis will know, the British crowds really do like an underdog, so Jana Novotna received her fair share of cheers in her 1993 final against Steffi Graf. And it seemed to help, for a while. Jana was nearly there, she had a 6-7, 6-1, 4-1 lead and had a game-point serving at 40-30 but she double-faulted and lost her nerve in spectacular fashion. The more experienced Graf took advantage and romped home to claim the Wimbledon crown for the 5th time. It was a lesson in what it takes to be a champion, however the match is best remembered for the emotional scenes during the prize presentation when Novotna broke down and cried on the Duchess of Kent's shoulder. You'd never have caught Tim doing that.
7) Goran Ivanisevic/Pat Rafter (2001): After his defeat in the final against Agassi in 1992, Ivanisevic went on to be runner-up twice more, in 1994 and 1998, both times against Pete Sampras. So, by the time 2001 rolled around, he really was the crowd's favourite and he was running out of time to make their dreams come true. Before the tournament he was ranked 125th in the world and was competing at Wimbledon on a wild card. The odds did seem stacked against him. But in a match lasting just over 3 hours, Ivanisevic defeated the Australian 6-3, 3-6, 6-3, 2-6, 9-7. Two months shy of his 30th birthday, he became the lowest-ranked player and the first wild card entry to win Wimbledon.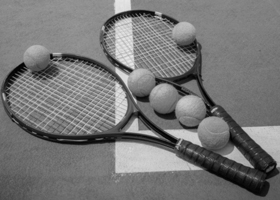 8) Venus Williams/Lindsay Davenport (2005): When they walked on court in 2005, these two former Wimbledon champions were strikingly similar in stature. Both topping 6ft tall, both with a formidable right-handed two-handed backhand and, crucially, both hungry for a title they hadn't won in some years. The crowds were prepared for a good match but none could have guessed it would become the epic it did. Williams' form early on was shaky and Davenport took advantage. She served for the match at 6-5 in the second but was broken and Williams went on to take that set on a tie-break. Davenport, struggling with back pain, squandered another match point in the third and Williams dug in. The Williams fighting spirit won the day and she won in 2 hours and 45 minutes, making it the longest ever women's final.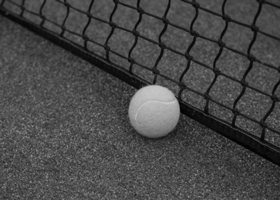 9) Rafael Nadal/Roger Federer (2008): This match could easily give the Borg/McEnroe 1980 final a run for its money as it is widely regarded as the greatest match in the history of tennis. Hyperbole aside, this really was a storybook final - it was the third time in a row Nadal and Federer had met in a Wimbledon final and Federer was going for a hat-trick of wins against the Spaniard, plus his sixth Wimbledon title in a row. Nadal, however, had other ideas. Rain delays played their part in the 5-set match, which went on well into the evening. Nadal ultimately clinched the match with a 9-7 win in the fifth. Later Federer claimed fading light had affected him but the fact remains that throughout the match he was only able to convert 1 of 13 break points on Nadal's serve.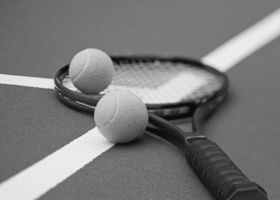 10) Andy Murray/Novak Djokovic (2013): You'd have to have been made of stone not to have felt the electricity pulsing through the British Isles on the final Sunday of Wimbledon 2013. Andy Murray, not the most charismatic of Brits nor the most willing of stars, was in the Wimbledon final and everyone was keen to put the weight of the world onto his considerable shoulders. Would the Queen turn up to watch? No. Would Alex Salmond make a crass attempt at promoting his own self interest by waving the saltire behind David Cameron's head? Yes. Anyway, it was all by-the-by as, apart from the obligatory wobble as he tried to close out the match, Andy beat Novak Djokovic in a pretty straightforward 3-sets. Fred Perry shirts everywhere were discarded in favour of some rather fetching designer Tam O'Shanters. Virginia Wade was last seen heading for Glasgow Airport.