Top 10 Business Apps for Remote Workers
19 June 2020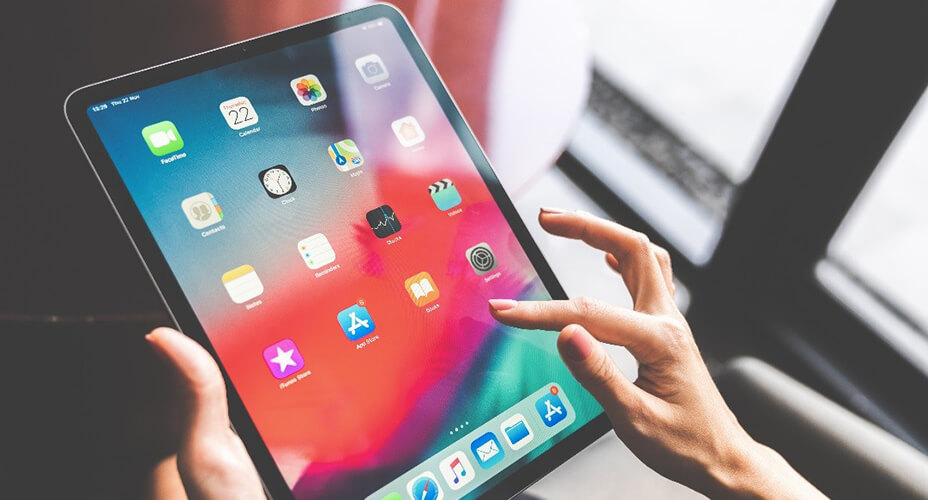 The outbreak of Covid-19 disrupted the ordinary operations of businesses globally and forced millions to work from home. Months later, restrictions are being lifted but it's likely some of the new ways of working are here to stay. In particular, the pandemic has seen a rise in the use of business apps – apps that have helped remote workers stay focused and connected. With this in mind, we have compiled a list of top 10 must have business apps which are primed to make flexible working easier and more productive now and in the future. Please keep in mind you must install every update for the apps you download. The single most important reason for doing this is to upgrade the security features and keep your user information safe and secure.*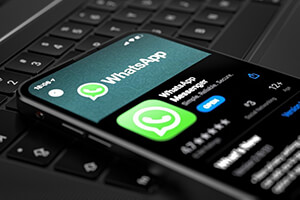 1. WhatsApp
Millions of people across the globe already use WhatsApp to stay in touch with one another. Businesses who observe this trend have also started to see certain advantages in using WhatsApp for work. WhatsApp can provide a virtual workspace for employees to collaborate, answer each other's questions and make group calls. You can also download the app to your desktop to help manage numerous notifications from your colleagues.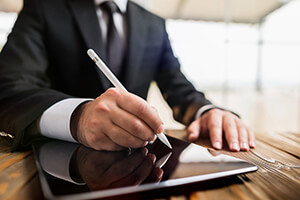 2. DocuSign
Businesses across the world are rapidly embracing online transactions and moving away from costly, inefficient paper-based processes. Electronic signatures are part of this trend as well as a powerful way to save money, time and mitigate security risks. RL360 achieves all this using the leading digital signing software platform DocuSign. DocuSign is a secure, fast and reliable way to sign documents and agreements electronically on practically any device and from almost anywhere in the world. RL360 accept electronic signatures for all instructions, except for the surrender, withdrawal and claims process, via this platform. Click here to visit our website for all the details.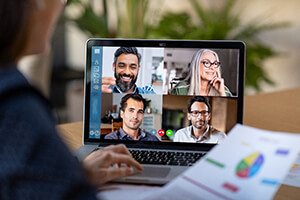 3. Microsoft Teams
This chat-based workspace enables employees to communicate, collaborate and share content in a way that's simple and effective. With Teams, you can work remotely, from multiple devices and without the risk of information silos forming. There's a wealth of apps to explore within this toolset; including an integration with Skype for Business, which allows you to launch video conferencing at the click of a button.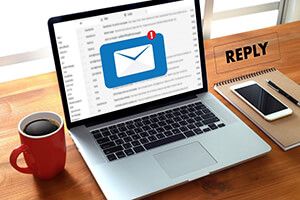 4. Mailchimp
Mailchimp is one of the biggest marketing software start-ups, with millions using the platform to send over a billion emails every day. It is a simple, easy to use email marketing tool designed with non-technical people in mind, so anyone can send out professional looking emails. Not only this, it also boasts an impressive user-interface, giving you complete control over your email marketing efforts. It allows you to manage mailing lists, create and send newsletters and emails, set-up automated campaigns, target subscribers and much more.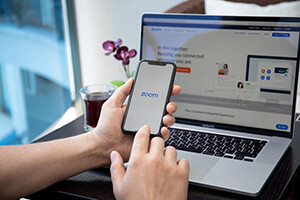 5. Zoom
It can be difficult to find a one-size fits all solution where online videoconferencing software is concerned. However, Zoom has emerged during the pandemic as the go-to platform for staying connected. With Zoom, reaching out to people anytime, anywhere has never been easier. It offers clear video, reliable sound quality and allows multiple users to seamlessly join meetings. There's even a feature to toggle between participants and share screens. As video conferencing software goes, Zoom is a great companion for home working.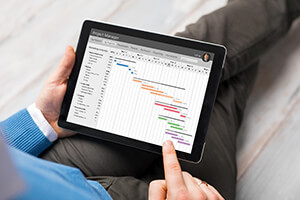 6. Trello
Often called the 'Pinterest of Project Management' tools, Trello is a valuable tool that can help you organise and monitor projects at a glance. Trello is essentially an online corkboard but its simplicity is also its greatest strength, as it lends a visual representation of the projects you and your team are working on. It also allows you to customise lists, quickly rearrange tasks and highlight priorities; all the while keeping an eye on the bigger picture of what's being worked on, what's finished and what hasn't yet been started.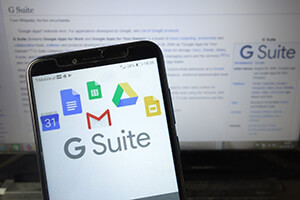 7. G Suite (Google Apps)
Whether you run a solo business or a large company, you can streamline your efficiency by tapping into the Google application suite. G Suite is a set of easy to use, multifunctional cloud-based Google apps that help businesses manage their administration more efficiently. You can access the apps from almost any device and this makes it the perfect tool for working on the go. Some of its most notable features include Gmail, file sharing, calendar syncing, AdWords management and more. G Suite has already helped millions collaborate, communicate and grow – making it indispensable to many companies worldwide.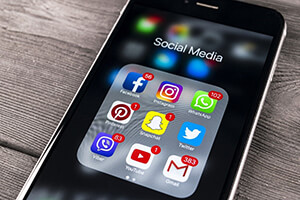 8. Hootsuite
Managing social media is no easy task – it requires scheduling posts, dealing with customer queries, crisis monitoring, finding prospects, reporting on metrics and more. Hootsuite is a cloud-based social media management tool that helps streamline this process by allowing you to track and manage multiple social media accounts from one platform. It's integrated with the major social media channels such as Facebook, Twitter, Instagram, LinkedIn and YouTube. It is one of the most comprehensive social media management tools and one that could help you boost your productivity and online presence.
9. Calendly
If your business regularly uses appointments, bookings or consultations, then you would likely benefit from an easy way to automate your processes. Calendly is a free appointment scheduling software that can help you book online meetings according to the availability of your customers and employees. It can be accessed on multiple devices and integrated with popular apps such as Outlook, Gmail, Mailchimp and Slack. It is truly one of the best scheduling apps out there and gives users complete control over how it operates.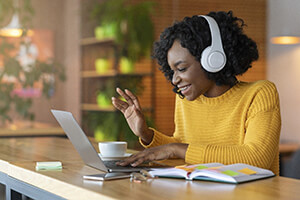 10. Evernote
Evernote is one of the best notetaking apps going. It's a cross-platform app with multiple uses – it can be your digital filing cabinet, daily journal, task or project management system as well as much more. At its core, Evernote is the perfect tool to keep you organised and on track. The beauty of the app is that it automatically syncs across all of your devices so that you will never again lose a post-it note with important information on it. You can also share notes and whole notebooks with your colleagues, attach pictures and files to notes within the app and set reminders for various tasks.
*The information contained in this article is for general information purposes only, and should not be used as a basis for making business decisions.