Ten Most Interesting Holidays Around the World
3 August 2017
It's that time of the year when you look at your desk calendar and realise that the next Bank Holiday this year will be for Christmas Day. It can be a depressing thought. So, to get you through those lean holiday-free months (or to torture you as you gaze longingly out of the office window), RL360° takes a look at some of the more interesting holidays around the world.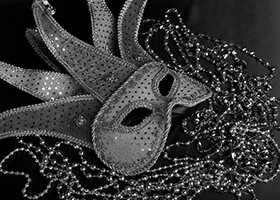 1) Mardi Gras (worldwide): Also known as Fat Tuesday and Shrove Tuesday, reflecting the practice of the final night of eating rich, fatty foods before the Lenten fast, Mardi Gras is probably most famously celebrated in New Orleans, Louisiana. In the Big Easy, Mardi Gras celebrations are based on the slogan "Laissez les bon temps rouler" (Let the good times roll) and see revellers parade wearing masks and brightly coloured costumes and beads, aboard fantastically decorated floats. A lot of booze is consumed.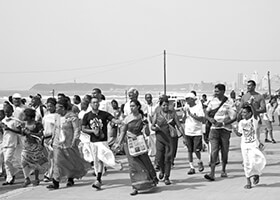 2) Heritage Day (South Africa): Heritage Day is a South African public holiday observed on 24 September, when people are encouraged to celebrate the nation's culture and diversity. It's also an opportunity for South Africans to indulge in one of their favourite past-times – cooking and eating meat. The moniker Heritage Day has, in recent years, been interchangeable with the title National Braai Day, in recognition of the huge popularity of informal backyard barbecues, or braais.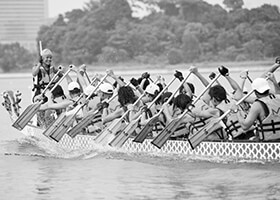 3) Dragon Boat Festival (China): The Dragon Boat Festival, also known as Tuen Ng, is held on the 5th day of the 5th month of the traditional Chinese calendar meaning it falls in June. In scenes reminiscent of the RL360° Viking Longboat Races in Peel, the festival encourages eating, drinking and racing dragon boats. Unlike at the Viking Longboat Races, however, other traditions include wearing perfumed medicine bags, writing spells and trying to make an egg stand at exactly 12 noon in the hope of receiving good luck throughout the year. Then again you never know, what goes in Peel stays in Peel.
4) National Pig Day (America): Celebrated on 1 March (by how many people it's unclear…), the purpose of the day is to "accord the pig its rightful, though generally unrecognized, place as one of man's most intellectual and domesticated animals". Events are held at zoos and schools and there are pig parties where pink ribbon pigtails are tied around trees and pink pig punch and pork delicacies are served. Given the latter point, it's questionable whether the point of the day is to honour the pig's dignity or tastiness.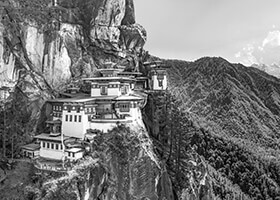 5) Blessed Rainy Day (Bhutan): The Blessed Rainy Day marks the end of the monsoon season in Bhutan. On the day, all natural water resources are considered sanctifying and so people take outdoor baths to be cleansed of their sins and bad karma. Families also gather for some porridge at breakfast time and the holiday marks the beginning of the harvest. It's a far cry from our own regular pleas for a Blessed Dry Day. Plus there'd be an awful lot of Isle of Man Coastguard activity if we Manx started bathing outdoors every time there had been a lot of rain…
6) Day of the Dead (Mexico): Recently featured at the start of 007's adventures in Spectre, the Day of the Dead is a Mexican holiday focusing on remembering family and friends who have died. As well as taking part in the type of colourful and macabre parade featured in James Bond, some families build altars or shrines in their homes featuring a crucifix, an image of the Virgin Mary, candles and pictures of the deceased. Families pray at the altar and tell anecdotes about the departed. As the late, great Victoria Wood once said, the way some cultures deal with death is a lot more exciting than two women in a kitchen at a British funeral dividing the chores – "72 baps Connie, you slice and I'll spread".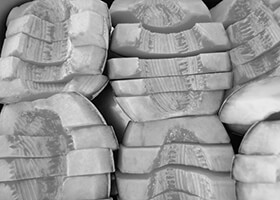 7) Melon Day (Turkmenistan): This holiday has dictator written all over it. And if you're not convinced of that, here is a quote about Melon Day from the then-president of Turkmenistan Saparmurat Niyazov to seal the deal: "Almighty God has turned Turkmen soil into a fertile source of an abundance of the tastiest fruits. Among them are Turkmen melons, which are the result of farmers' hard work and which have a unique taste reminiscent of the fruit of paradise." The annual national holiday is devoted to festivities to celebrate the country's muskmelon and takes place on the second Sunday in August. Celebrations are similar in nature to those seen on Carpet Day, also observed each year in Turkmenistan.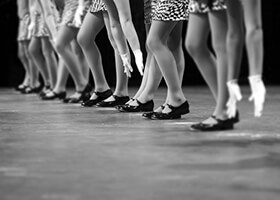 8) National Tap Dance Day (America): Fascinating fact: President George H W Bush signed National Tap Dance Day into law in November 2004. Must've been a slow month. It's celebrated on 25 May each year because it is the birthday of Bill "Bojangles" Robinson, a significant contributor to tap. Enthusiasts celebrate the day with a tap event, which could be a show or a demonstration. Some hard-core tappers head out onto the streets to teach passing strangers the time-step. It's a noisy time. Plus, one slip of the keyboard towards the L and it could be a very differently named/celebrated holiday.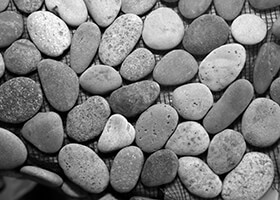 9) Pet Rock Day (worldwide): Launched in the 1970s by (bored) advertising executive Gary Dahl, the pet rock was an alternative to a living, breathing pet which, by its very nature, required a bit of attention. No need to feed your pet rock, no need to walk it or get someone in to look after it when you're away on holiday. Petting your pet rock is, of course, optional. This year, Pet Rock Day was held on Sunday 4 September when owners who hadn't forgotten they owned their rock could make a fuss of it by…..remembering they owned it or perhaps posting pictures of it on the beach on Facebook and Instagram. Admit it, you've seen more ridiculous attention-seeking posts than that today.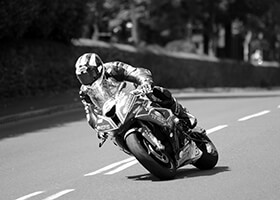 10) Senior Race Day (Isle of Man): It's perfectly normal to us but to most people having a day off school or work because we're closing the roads to allow bikers to race each other at speeds of around 200mph may seem a little odd. It's one of two extra Bank Holidays we in the Isle of Man get – the other being Tynwald Day – so it's best not to question it. While some do actually watch the racing, for many locals the traditional way to celebrate Senior Race Day is to drink too much beer at the beer tent, get burned in the sun and have a row with one of the fair workers before being escorted home by a jolly member of the Manx Constabulary, whose patience with the TT spirit at this stage is wearing dangerously thin.