The 10 best music festivals in the world
1 July 2022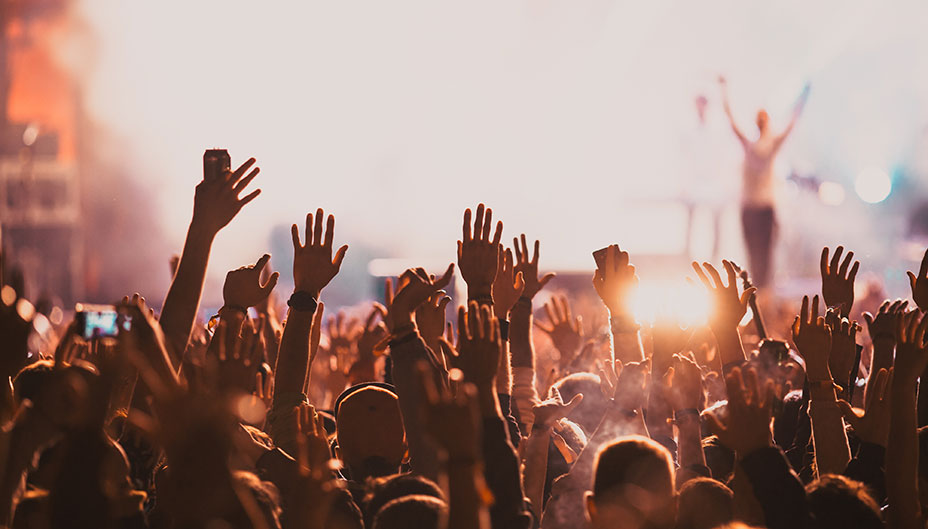 SHARE:
Music is a universal language that brings people together. There is nothing better than attending a live music festival for exposure to different cultures, countries, culinary tastes, and musical genres.
Here is a list of 10 best music festivals around the world.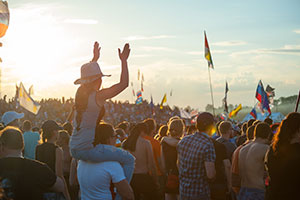 1. Coachella (California)
Coachella is a festival that should be on every music fan's list.
Held at the Empire Polo Club, in Indio, California, the festival was founded 23 years ago and major stars and crowds have been flocking there ever since.
Coachella showcases all kinds of musical genres, including rock, hip hop and dance. It has also become famous for experimenting with new music trends and bringing them to the mainstream.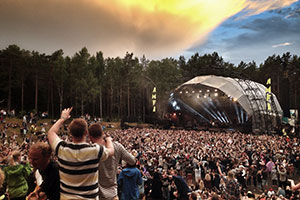 2. Glastonbury Festival (England)
Glastonbury celebrated its 50th birthday this year, with performances from headliners Sir Paul McCartney, Billie Eilish and Kendrick Lamar.
For many, the trip to Worthy Farm is an annual pilgrimage. Tickets are snapped up within minutes of going on sale and the buzz around the line-up makes national news.
The site itself becomes a small town, with its own newspaper, shops and, of course, the famous tented villages. Just cross your fingers for good weather.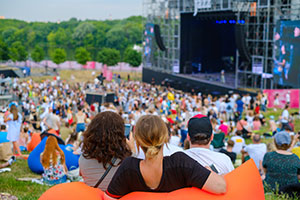 3. Splendour in the Grass (Australia)
Splendour in the Grass is Australia largest music festival. Founded in 2001, and held over a period of three days in July in Yelgun, New South Wales, it plays host to an eclectic mix of world-renowned bands and new artists.
The festival is also a fundraising platform for a plethora of different causes such as those supporting live music industry workers, mental health, etc. During the pandemic, the festival went virtual.
Next month will see headline sets from Gorillaz, The Strokes and Tyler, The Creator.
4. The New Orleans Jazz and heritage festival (USA)
The New Orleans Jazz and Heritage Festival has been running since 1970 in a city steeped in music.
While it started solely as a celebration of Louisiana's rich musical, craft and culinary culture, it has become a more commercial festival over the years.
It does retain some of its original Cajun style, however, and this is evident in the lively parades staged and stalls on offer throughout the event in late April/early May.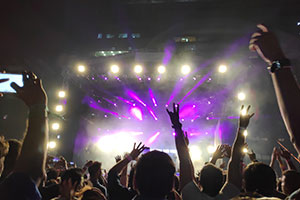 5. Sunburn music festival (India)
Sunburn is Asia's biggest electronic dance music festival, featuring spectacular DJ legends and musical styles, from trance, house, techno and drum and bass.
Pune provides a stunning backdrop to this diverse festival. And while the music is the star, Sunburn also aims to blow your mind with its elaborate staging, lighting and visuals. The festive atmosphere usually catches on outside the site, inspiring parties across the city.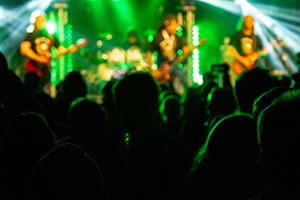 6. Wacken Open Air (Germany)
Wacken is one of the biggest rock music festivals in Europe, taking place each year on the first weekend in August, in the village of Waken.
From its beginnings in 1990, as a small event for local bands, it has become one of the largest festivals in the world.
Almost all styles and subgenres of hard rock and metal are represented, drawing fans from around the world.
And this summer, after a two year Covid-enforced hiatus, legends such as Slipknot, Limp Bizkit and Judas Priest will take to the stage.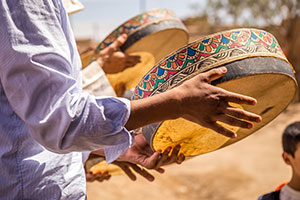 7. Essaouira Gnaoua world music festival (Morocco)
The Gnaoua World Music Festival has been held annually in Essaouira, Morocco, since 1988.
It provides a platform for foreign artists to interact with the mystical Gnaoua musicians.
Gnaoua music is a body of Moroccan and West African Islamic religious songs and rhythms, combining ritual poetry with traditional music and dancing.
During the festival, Essaouira transforms into an international tourism hub, where ancient cultures fuse with the modern.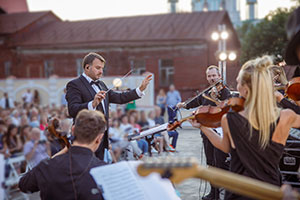 8. Beethoven Festival (Bonn)
As you would expect, the Beethoven Festival is dedicated to the classical music of Ludwig van Beethoven.
First held in 1845 in Bonn, the city of Beethoven's birth, it features in the region of 70 performances by international orchestras and soloists.
The festival provides an opportunity to explore the beauty and complexity of classical music. And not a tent or a muddy wellie in sight!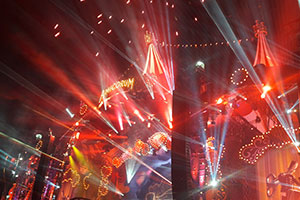 9. Tomorrowland (Belgium)
Taking place over three weekends in July in the Belgium town of Boom, Tomorrowland is one of the most well-known and popular dance music festivals worldwide.
Artists perform techno, house, and electronic music, transforming the Belgian countryside into a huge international stage.
Tomorrowland's aim is to unite people from all over the world with music and a bit of magic.
10. Donauinselfest Vienna (Austria)
Having nurtured musical geniuses such as Mozart, it's no surprise that Vienna is home to a huge music festival.
What is, perhaps, surprising in this day and age is that the Donauinselfest is free.
Held on an island in the middle of the Danube River, it attracted 3.1 million people in 2016. More than 200 acts play in a variety of musical genres across 12 stages.
It is the largest open-air music festival in the world.