Top 10 Most Stunning Golf Courses in the World
3 August 2017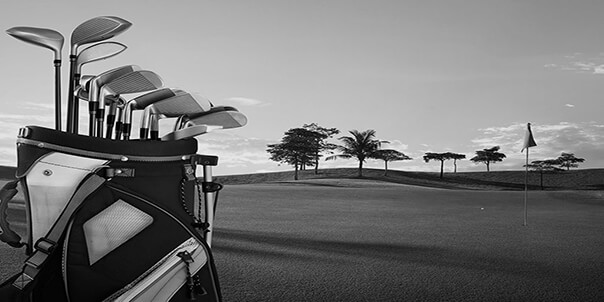 Golf, it's a way of life not a hobby, or so those in the know will tell you. Deals are done and busy minds relaxed and, sometimes, it all happens in the most luxurious of surroundings. As an international company, RL360 operates in countries which boast some of the most exotic courses on offer. So, we asked our staff for 10 of the best around the world. This is what they came up with.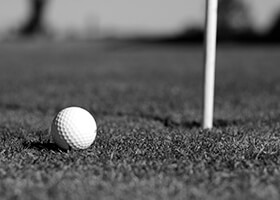 1) Earth Course Jumeirah Golf Estates, Dubai : More of a lifestyle destination than a simple golf facility, Jumeirah Golf Estates is set across 1,119 hectares of lush green landscape in Dubai. There are 16 unique communities overlooking two of the world's finest golf courses, Earth and Fire. But it is the Greg Norman-designed Earth course that stands out as the epitome of tranquillity and luxury in the heart of one of the world's busiest cities.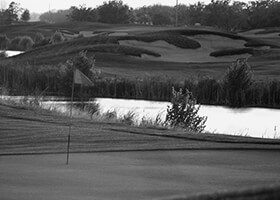 2) Red Mountain Golf Course, Phuket: Winding its way through a dramatic former tin mine site in Phuket, Red Mountain is one of Asia's most exciting courses. It has been cleverly designed to take advantage of a huge variety of landforms and dizzying elevation changes. Scars left from the tin mine era have been imaginatively incorporated into the overall scheme, creating a unique character as well as establishing a link with an important era in the island's past.
3) Wack Wack Country Club, Manila: The aptly named Wack Wack has two 18-hole championship courses, one of which is the renowned East Course where international tournaments such as the Philippine Open are held. The layout of the East Course is vast and its challenges lie in its water hazards, undulating and elevated small greens and lengthy fairways.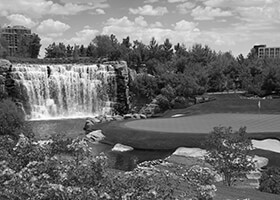 4) Qatar Golf Club: This stunning green oasis winds harmoniously through beautifully landscaped desert and wadi terrain. Designed by golfing legend José María Olazábal to make the most of the wadi wall and riverbed terrain, this par 72 championship course is subtly varied. Not only for the experienced player, the Qatar Golf Club is also keen on helping beginners to develop a life-long interest in the game.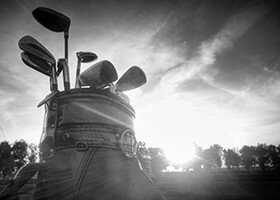 5) Leopard Creek Country Club, Mpumalanga: This South African favourite borders the Kruger National Park and boasts innovative architectural and landscaping techniques to ensure protection from animals. The course does, however, make the most of its proximity to the natural world with golfing hazards taking on a new dimension – much of the water is home to crocodiles and sightings of hippo, antelope, buffalo and elephant are commonplace.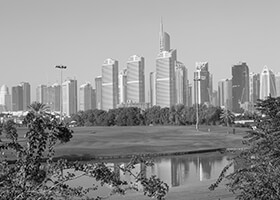 6) Diamante Golf Club, Cabo San Lucas: Diamante is Mexico's first true links, fashioned along the Pacific Ocean from a fantastic set of white sand dunes, huge portions of which are without vegetation and seem like enormous snow drifts. Holes hug the flowing terrain, with the second nine next to the ocean, amid the tallest dunes. The 12th and 13th are even on the beach and no other links in the world has cactus.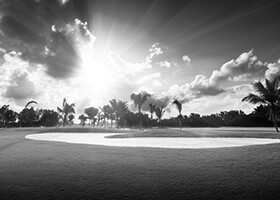 7) Dubai Creek Golf and Yacht Club, Dubai: Since the Dubai Creek Golf and Yacht Club opened on Dubai's waterfront in January 1993, it has played host to numerous tournaments and events, including the Dubai Desert Classic. The course record of 63 is jointly held by Lee Westwood and Darren Clarke. The course's fairways are lined with date palms and coconut trees and attractive water hazards and shrubbery lend a tropical air.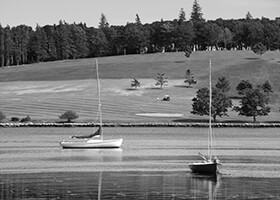 8) The Els Club Teluk Datai, Langkawa Island: Running from the Malaysian shoreline of the Andaman Sea to the edge of a tropical rain forest beneath the Mat Cincang Mountains, Els Club has no sand bunkers. Ernie Els, who was involved in the course's design, felt the extreme amount of annual rainfall would make bunkers a maintenance nightmare. Instead, he used trees and a natural meandering stream as his primary hazards.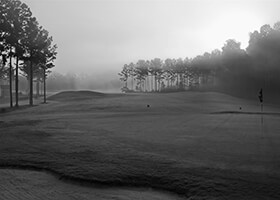 9) Kawana Hotel Golf Course, Shizuoka: H. Alison's 1936 design for Japan's first golf resort has long been dubbed the Pebble Beach of Japan, but it's far more mountainous. You see it on the opening hole, which drops down a tumbling fairway framed by twisted pines to a green with Sagami Bay as its backdrop. The sea also provides a backdrop on the steep downhill 4th, 7th, 10th, 11th, 14th and 15th holes.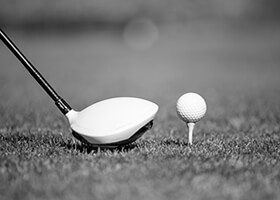 10) Yas Links, Abu Dhabi: Located on Yas Island, a 6,000 acre area which also houses a Formula 1 Grand Prix racing track and the Ferrari World theme park, the Yas Links golf course opened in 2010. Bunkers sit amid verdant greens and fairways that roll along the coastline, allowing golfers to play amid eye-catching surroundings.