Top 10 Examples of Excellent Customer Service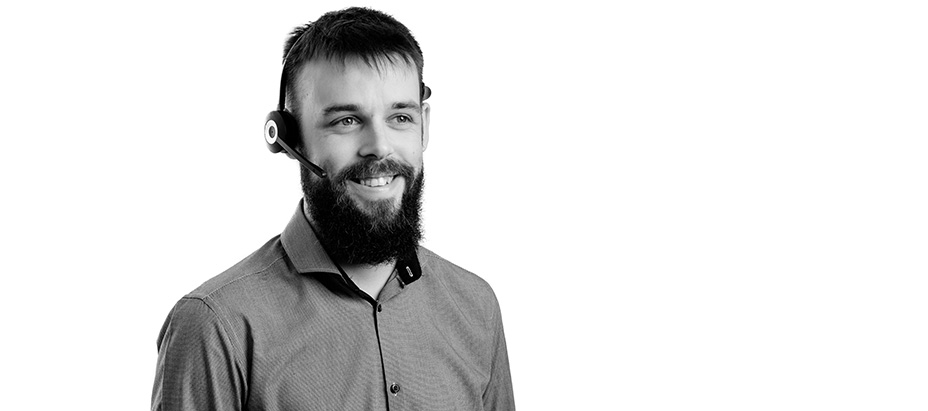 Going that extra mile, and then some
At RL360, our Customer Services team deal with more than 6,000 customer calls each month, 96% of which are answered and resolved by the same member of staff in under 5 minutes. The team handles a similar number of emails, with 97% of these answered directly by the person who opened the email in our Contact Centre. We call this service First Touch Resolution and our customers love it. While consistent customer care is a vital part of what makes for a successful business, there are also times when going that extra mile, and then some, can have a huge impact.
Here are some examples of extreme customer service which have made the news:
1. Sainsbury's and Lily:
Mid-sandwich one day, 3-year-old Lily began to question Sainsbury's decision to name the bread she was eating "tiger bread". To Lily, the bread clearly looked much more like a giraffe and she wrote to the supermarket giant to tell them so. Instead of ignoring her letter, a Sainsbury's customer service manager not only wrote back to Lily to agree, enclosing a gift card, but also renamed the bread "giraffe bread" in her honour.
2. Morton's Porterhouse and Peter Shankman:
Author and business consultant Peter Shankman was about to board his flight home after a tiring day of travelling. Just before he did, he jokingly tweeted his favourite restaurant Morton's Porterhouse saying: "Hey, @Mortons – can you meet me at Newark airport with a porterhouse when I land in two hours? K, thanks." To his surprise, and great delight, they did.
3. The Ritz-Carlton and Joshie the giraffe:
After a visit to the Ritz-Carlton, Chris Hurn's son accidentally left his toy Joshie the giraffe behind in his hotel room. As any parent would, Chris reassured his son that Joshie was just taking an extra few days' holiday before making a desperate call to the hotel to explain what had happened. After finding the giraffe, staff really got into the spirit of the story and, before they sent him back, took and posted pictures of Joshie relaxing around the hotel, including by the pool and in the spa.
4. Michael from Netflix and subscriber Norm:
Netflix subscriber Norm contacted Netflix's online chat service after encountering problems when viewing an episode of a sitcom. A Netflix staff member introduced himself as "Captain Mike of the good ship Netflix" and chatted to Norm – who during the course of the conversation became Lieutenant Norm – about the issues he was having, all as if reciting a Star Trek script. Not a way to immediately resolve the issue, granted, but a great way to have a bit of fun with a frustrated service user and turn the situation to your advantage.
5. United Airlines and Kerry Drake:
Kerry Drake was making the dash to reach his mother's hospital bedside as she was facing her final hours. When his first flight was delayed, Kerry broke down in tears on the plane, knowing he wouldn't make his connecting flight. When the flight crew found out what was happening they spoke to the captain who radioed ahead to Kerry's next flight, which delayed its departure to ensure he got on board. As a result he made it in time to see his mother before she passed away.
6. Tommee Tippee UK and Ben Carter:
Ben Carter, a 14-year-old boy with severe Autism, became the centre of a viral social media campaign when the only cup he would ever drink out of, made by Tommee Tippee but now discontinued, needed to be replaced. Without his cup, he would refuse liquid, even if it meant dehydration and hospitalisation. Ben's father shared the information online and the public took up his cause, leading to Tommee Tippee's decision to create a limited run of 500 of the discontinued cups, especially for Ben.
7. WestJet and its passengers:
To spread seasonal goodwill (and gain some advertising credit too), WestJet decided to surprise 250 passengers across two of its flights into Calgary. As they checked in for the flight they were directed to an electronic counter featuring a WestJet Santa who prompted them to make Christmas wishes. While their flight was in the air, WestJet volunteers rushed out and bought, wrapped and labelled each of the requested items. As the passengers arrived in Calgary, they were met with the gifts they had requested.
8. Casper and their insomniac customers:
Sleep specialists Casper introduced a fun service for customers in 2017 in the Insomnobot3000. The chatbot provides a free service for insomniacs between the hours of 11pm and 5am only. A text to the bot with whatever is on your mind will elicit some sage advice or commiserations. It's an innovative way for the company, which sells mattresses and sleep related products, to collect mobile numbers to send promotions and information to.
9. LEGO and Luka:
LEGO received an email from 7-year-old Luka after he had lost one of his Ninjago figures at the shops, despite the fact his dad had told him to leave the figures at home. Not only did LEGO send him a replacement figure, they responded to his email in an entertaining way, saying they had consulted Sensei Wu (a lead Ninjago character) about it and he had agreed to send a new figure, as long as Luka listened to his dad in future.
10. Bungie Studios and Brady:
In 2013, the father of a sick 5-year-old boy called Brady wrote to Bungie Studios (creators of the Halo franchise) after Brady had come out of surgery. Brady was a Halo fan and his dad wanted to know if the makers of the game could put a smile back on his son's face. Bungie certainly did that, by presenting Brady with a Halo t-shirt, a card signed by all of the studio workers and a full-size replica of a helmet worn by one of the characters in the game.