Cricket World Cup most memorable moments
8 September 2023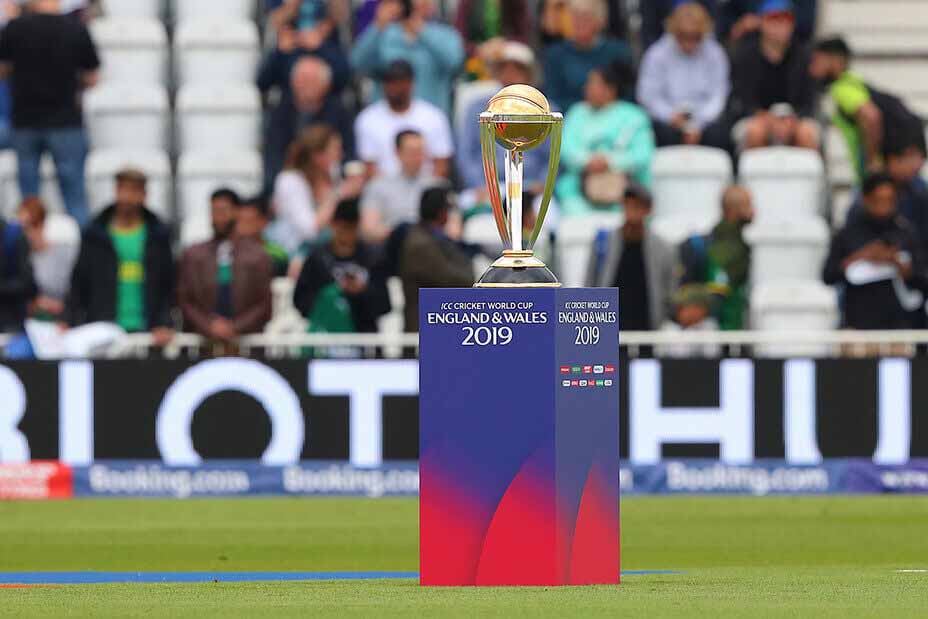 The 13th cricket world cup is taking place in India in October and November 2023, with England going into the tournament as holders and amongst the favourites, along with home nation India and the always formidable Australian team. RL360 looks back at the previous 12 tournaments to pick out our 10 most memorable Cricket World Cup moments.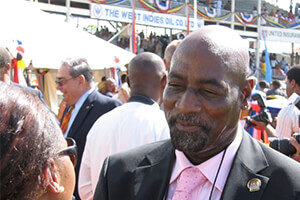 1979 – Viv Richards puts England to the sword
West Indies entered the 1979 final against England at Lords as overwhelming favourites. They had won in 1975 and had only ever lost 1 World Cup match. But England's bowlers reduced the Windies to 102-4, and England smelled blood. But a superb unbeaten 139 from Viv Richards took the game away from England, and Windies ran out comfortable winners by 92 runs. Richards' 139 remains the highest individual score in a final.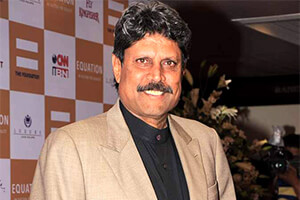 1983 – India humble "invincible" West Indies
No one gave India a chance in the 1983 final. The view was re-inforced at "half-time", after India had laboured to just 183 in their 60 overs. West Indies were in full control in reaching 50 for 1, with Viv Richards in majestic form. However, Richards then skied one and Indian captain Kapil Dev circled under the ball for what seemed an eternity before taking the catch over his shoulder. It sparked a collapse and India romped home by 43 runs.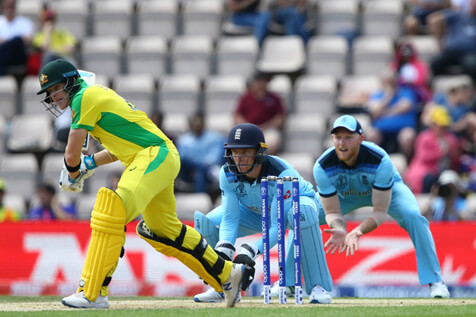 1987 – Gatting reverse sweep costs England
England were on course to win the first World Cup held outside England when a moment of madness turned the game. Chasing 254 in the final against Australia in Calcutta, England were cruising at 135-2 when Gatting went for a risky reverse sweep and top edged to the keeper. English wickets continued to fall and they fell agonisingly short, losing by 7 runs in the closest ever World Cup final.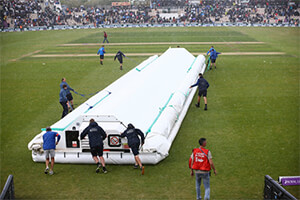 1992 – 22 runs off one ball
In a tight semi-final, South Africa required 23 runs off 13 balls to pip tournament favourites England to the final. A 12 minute rain delay took the players off the field, and would mean a rain adjusted target. The scoreboard flashed up the barely believable revised target of 22 runs required from just 1 ball. South Africa were knocked out in their first Word Cup, after being admitted following the end of Apartheid.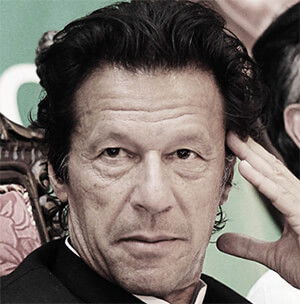 1992 – Pakistan roar to victory
England had been the best team in the tournament. Pakistan scraped through to the final. Pakistan batted first at the MCG in front of 95,000 spectators, in the first day/night final. Some late hitting from Wasim Akram took them to a strong total of 249. England, in their third final in 4 tournaments, lost wickets regularly, including talisman Ian Botham for a duck, as Pakistan and captain Imran Khan took the trophy by 22 runs.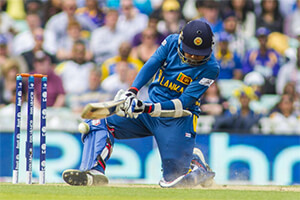 1996 – Sri Lanka come of age
Australia were a team of stars – with captain Mark Taylor, the Waugh twins, Ricky Ponting, Shane Warne and Glenn McGrath at the peak of their powers. Despite posting a decent target of 242, and then reducing Sri Lanka to 23-2, Sri Lanka's dashing batsmen, led by de Silva's elegant unbeaten century, ensured Sri Lanka won comfortably by 7 wickets.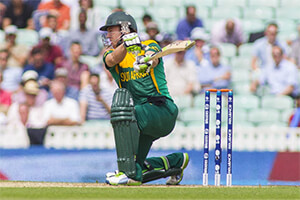 1999 – South Africa throw it away
The semi-final at Edgbaston, between Australia and South Africa, was described by Wisden as "the greatest one-day international of all-time." Chasing 213 to win, South Africa needed 1 run with 4 balls remaining, and the last pair at the crease. With still 3 balls to go, batsman Lance Klusener set off for a suicidal run and was run out. Australia went on to win the final, and followed that by winning the 2003 and 2007 tournaments as well. South Africa, despite getting to 4 semi-finals, are still to reach a Final.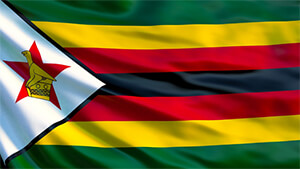 2003 – "the death of democracy" in Harare
The bravest moment in World Cup history took place in 2003 in Harare, Zimbabwe. Protesting against the oppressive regime of Robert Mugabe, Zimbabwe's first black player – Henry Olonga – and their best player – Andy Flower – wore black armbands and released a press release denouncing "the death of democracy in Zimbabwe" in their opening game against Namibia. Neither player was ever picked for Zimbabwe again. Both were forced to leave Zimbabwe and live in exile in England.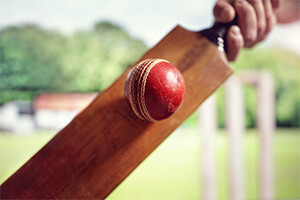 2011 – minnows shock England
When England faced Ireland in a group match in Bangalore, it was a classic David and Goliath situation. England, 5 times semi-finalists, batted first and racked up an impressive 327. Ireland, in only their second World Cup, staggered to 111-5. Then unheralded played the most extraordinary innings in World Cup history. He smashed England for 113 runs from just 63 balls, inspiring Ireland to an unlikely 3 wicket win with 5 balls to spare.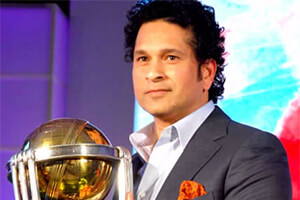 2011 – "the little master" finally lifts the World Cup
Sachin Tendulkar, India's finest ever cricketer, was playing his 6th and final tournament in 2011. India reached the final, played in front of Tendulkar's home crowd in Mumbai, against Sri Lanka. India had to chase a challenging 275 and were carried to victory by their captain MS Dhoni. As India celebrated, Tendulkar was held aloft by his team mates in front of an emotional Mumbai crowd. Fellow player Virat Kholi summed up the feelings of a grateful country when he said: "Tendulkar has carried the burden of a nation for 21 years. It was time we carried him."
2019 – "England have won, by the barest of margins"
The greatest ever ODI played out at Lords, with hosts England chasing down a challenging 241 posted by New Zealand on a slow pitch. England were teetering on 86-4 when Ben Stokes strode to the wicket. With 5 overs left, England needed 46 and Stokes cut loose , eventually leaving 15 from the final over. He managed 14. For the first time ever, the World Cup would be decided by a super-over. England went first and scored 15. NZ fell agonisingly short, with Joss Buttler running out Martin Guptill off the final ball, 1 run short of victory. After 3 losing finals, England finally became World Champions.