Top 10 Commonwealth Games Medallists from the IOM
8 August 2022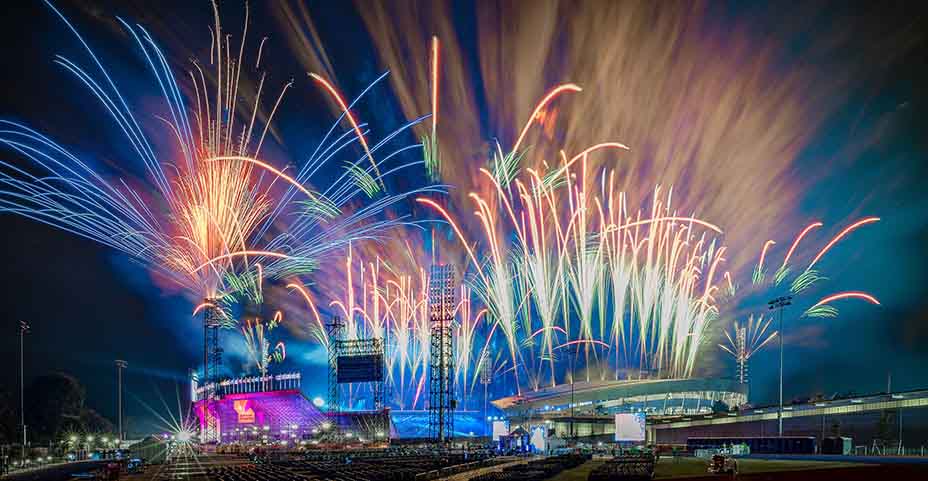 SHARE:
The Isle of Man has taken part in the Commonwealth Games since its debut in 1958. This year, the Island will be sending a 32 strong squad to the Commonwealth Games in Birmingham – amongst the 32 athletes are RL360 sponsored track cyclist Matt Bostock and long distance runner Ollie Lockley.
The Games in Birmingham will take place between 28 July and 8 August and will mark the 16th time that Team IOM has competed. The current tally for the number of medals won by the Isle of Man stands at an impressive 12 medals in 15 Commonwealth Games. In honour of this, we look back at some of the Island's proudest moments from previous Games.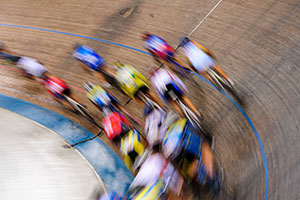 1. Stuart Slack (cyclist) : Bronze medallist - 1958 Games in Wales
The Commonwealth Games in Cardiff was a landmark moment for Isle of Man sport as it was the first time that the Island entered a team into the competition. Of the 10 competitors that formed Team IOM, it was Stuart Slack who made history by becoming the first Manx athlete to win a Commonwealth Games medal.
Storming through heavy rain and strong winds (typical Manx weather), Slack persevered and finished with a respectable third place in the Men's Cycling Road Race. As well as being a talented cyclist, Stuart was also a songwriter who had composed many songs about the Isle of Man.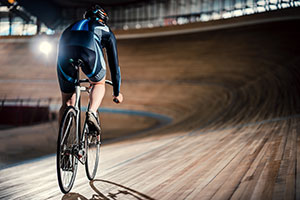 2. Peter Buckley (cyclist) : Gold medallist - 1966 Games in Jamaica
Despite leaving the Island when he was a young child, Peter Buckley did not pass up the opportunity to represent the Isle of Man at the 1966 Commonwealth Games in Jamaica. Even cycling through sweltering heat over a 120-mile course and crashing in the early stages of the Men's Road Race weren't enough to stop Peter from winning his - and the Island's - first gold medal. His race time of 5 hours and 7 seconds was also a then Commonwealth Games record.
He was a legend in the making but only a few years later his life was tragically cut short following an unfortunate training accident in July 1969.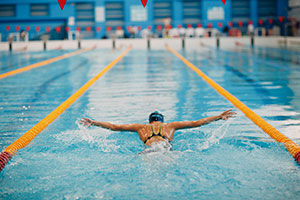 3. Alexandra E. Jackson (swimmer) : Bronze medallist - 1970 Games in Scotland
By 1970, the Island had formed a reputation for producing high-calibre cyclists and it was the right time to showcase local talent in other sporting professions. The 1970 Games in Edinburgh was the first time that the Island had chosen to compete in the women's aquatic events.
Alexandra E. Jackson was the only Manx female swimmer at the event and completed the 100m and 200m freestyle swims. Having just missed out on a top 3 finish in the 100m race, she pulled off a stellar performance to win bronze in the 200m race and became the first female Commonwealth Games medallist to hail from the Isle of Man.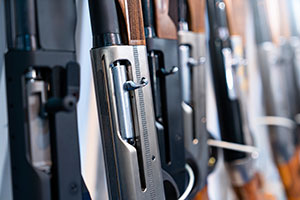 4. Stewart Watterson (shooter) : Bronze medallist - 1978 Games in Canada
For only the second time ever, the Isle of Man entered a team for the shooting events in the Games in Edmonton not long after it was incorporated into the programme as an optional sport. Manx and former champion rifle shooter, Stewart Watterson, took part in the 50m Rifle Prone against 32 other shooters and finished third overall with a total of 1187 points out of a possible 1200. He also went on to represent the Isle of Man in 3 other Commonwealth Games but couldn't best his performance in 1978.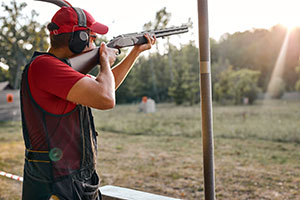 5. Nigel Kelly (shooter) : Gold medallist - 1986 Games in Scotland
20 years had passed since Team IOM's first gold medal in 1966 and many were beginning to wonder if another would follow. The moment came when Nigel Kelly fired on all cylinders during the Men's Skeet event - hitting a near-perfect score of 117 out of 125 clays - to finish first overall.
Cycling was not the only sport the Island was becoming well-known for, with many local shooters going on to achieve Commonwealth success further down the line including double medallist Tim Kneale (who went on to be sponsored by RL360). Like Stewart Watterson, Nigel appeared in 3 other Commonwealth Games.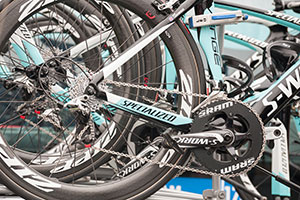 6. Mark Cavendish (cyclist) : Gold medallist - 2006 Games in Melbourne
Success was always on the cards for Mark Cavendish (aka the 'Manx Missile') who is also arguably the Isle of Man's greatest ever athlete. In the year prior to the Games in Melbourne, Cavendish had just completed his first season as a professional cyclist with 11 wins. He was pushed to his limits during the Men's 20km Scratch race and it wasn't until the final lap that he managed to break away from strong competition to end another 20 year wait and win the Island's third gold medal. He'll no doubt be looking to rack up some more wins for the Island at this year's event in Birmingham and remains one to watch.
7. David Walton and Trevor Boyles (shooters) : Bronze medallists - 2006 Games in Australia
The 2006 Commonwealth Games in Melbourne proved to be the most successful competition for Team IOM when they won not one, but two medals. Spirits were high even before Mark Cavendish put in a gold medal performance because Team IOM had earlier claimed yet another Commonwealth medal. They owed this medal to the Olympic trap pair David Walton and Trevor Boyles who had already set the standard on the second day of the event in the Men's Trap event. With a final combined score of 183 out of 200 and earning a third place finish, Walton and Boyles are the only pair to both hail from the Isle of Man to win a Commonwealth medal to this day.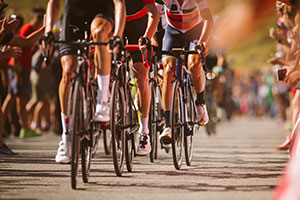 8. Peter Kennaugh (cyclist) : Silver medallist - 2014 Games in Glasgow
The Commonwealth team in 2014 is the largest Island squad to have headed for the Games - with a total of 46 Manx athletes competing in Glasgow. Amongst them was Peter Kennaugh who, having previously won Olympic Gold in 2012 and who formed part of the Tour De France winning Team Sky, ended up being the only medallist for Isle of Man in that year's Games. In a close race, Peter narrowly missed out on first place in the Men's 40km track race and was only 14 points behind the winner, Thomas Scully. Although slightly disheartened, he said he was proud to win for the Island and received a well-deserved hero's welcome home.
9. Mark Christian (cyclist) : Bronze medallist - 2010 Games in Delhi
Being selected for the Commonwealth Games is a great achievement in itself, but to win a medal on your debut is an even higher honour. The Games in Delhi was a special occasion for track cyclist Mark Christian who cycled in 4 different races. He won bronze in the 40km race at the velodrome and secured a top 10 finish in the 4000m Individual Pursuit. This year's competition in Birmingham will be Mark's third appearance for the Isle of Man and he could be one of the Island's strongest competitors.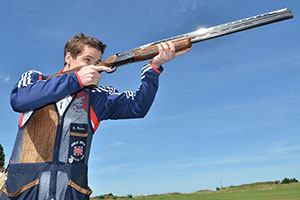 10. Tim Kneale (shooter) : Silver medallist - 2018 Games in the Gold Coast
After winning a bronze medal in 2010 Games in Delhi, RL360-sponsored double trap shooter Tim Kneale was determined to step up his game for the competition in Australia. In the same event, Men's Double Trap, Tim scored 70 points out of 80 to earn himself a silver medal and thus beating his previous win. This made him the only Manx athlete to have collected medals at 2 different Commonwealth Games.