Top Ten Romantic Cities for Valentine's Day
29 June 2015
As a business operating on a global scale, here at RL360 we think we are a pretty good judge of what makes an exciting city in which to do business. But with Valentine's Day on the horizon we thought we'd take a step back and put some thought into what makes a city perfect for romance.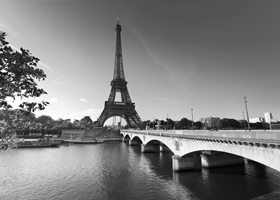 1) Paris Is it a cliché? Perhaps, but clichés are clichés for a reason. Romance is all around thanks to the breathtakingly beautiful sights and sounds of the city. Stroll along the banks of the Seine, visit the imposing Montmartre or just sit and take in the atmosphere at one of the numerous cafés dotted along the boulevards.
Top tip: True romance is unlikely to be found on a visit to Le Moulin Rouge.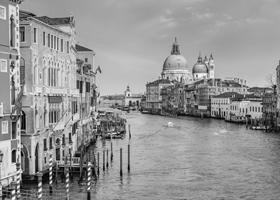 2) Venice Wandering through Venice's narrow streets, crossing the many bridges over the canals, and taking a trip on one of the famous gondolas you truly feel you could be on a film set. There are any number of romantic restaurants and bars in which to sit and watch the world go by.
Top tip: In the run up to your visit, try to avoid watching the classic film Don't Look Now, it may put you off.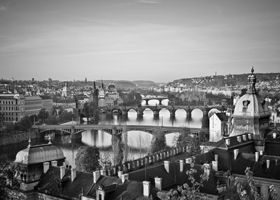 3) Prague Fairytale architecture and a stunning old town make Prague a clear leader in the romantic stakes. It's impossible not to be won over by the Charles Bridge, the 600-year old astronomical clock and the cobblestones and spires.
Top tip: It may sound like fun to pay a visit to The Red Dragon for a quiet lunchtime tipple but, remember, British stag parties will drink shots no matter what time of day or night it is.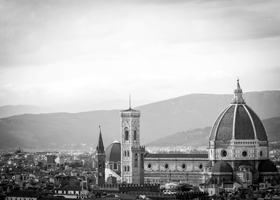 4) Florence Visiting Florence is like entering a whole new world - there's a stillness in the air. The stunning Duomo and the Vecchio Bridge dominate the cityscape and what could be more romantic than some of the most beautiful art in the world? It's the home of Michaelangelo's David after all.
Top tip: See Venice top tip, but substitute Don't Look Now for Hannibal.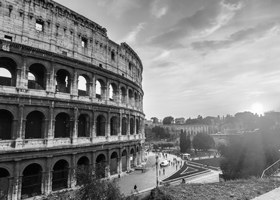 5) Rome Do you gaze up at the ceiling of the Sistine Chapel first? Or do you find one of the city's many fountains and make a romantic wish? There are the beautiful piazzas, not to mention the imposing Colosseum. And if you're that way inclined, turn up at St Peter's Square in your wedding outfits on a Wednesday and have your marriage blessed by the Pope.
Top tip: A self-drive tour is not a good idea, traffic jam is a permanent state in Rome.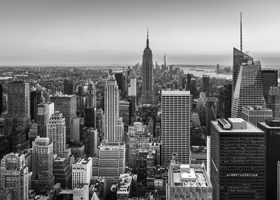 6) New York There's the top of the Empire State Building at night, a trip around Central Park in a horse drawn carriage and, at Christmas, the ice rink at the Rockefeller Plaza. Any show at Radio City Music Hall also evokes memories of a romantic bygone era. And, again, a wander down most streets feels like a walk across a film set.
Top tip: Don't assume all New York cops will be as friendly as Mary Beth Lacey from Cagney and Lacey.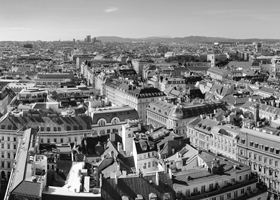 7) Vienna It's all about the soundtrack in regal Vienna and it's usually provided by Mozart. Horse drawn carriages, palaces and museums abound and the city's avenues and pedestrian streets are made for romantic meandering. Vienna really is a byword for splendour.
Top tip: Despite what Sky TV would have you believe, Andre Rieu is not the epitome of class when it comes to Viennese orchestral music.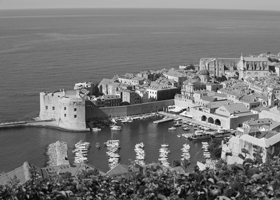 8) Dubrovnik Dubrovnik's dramatic coastal setting alone provides it with the credentials to sit on any top 10 city list. It is a UNESCO World Heritage Site and climbing to the top of the ancient city walls or spending time in the winding streets of the old town will leave you with no doubts as to why.
Top tip: Cruise guests are huge fans of Dubrovnik. Seek out the cruise timetables and beat the dawdling crowds.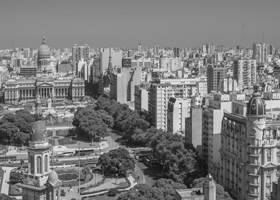 9) Buenos Aires More passionate than sedately romantic, Buenos Aires is a heady mix of Latin American flamboyance and European elegance. Imposing architecture, leafy boulevards and some fine outdoor dining make soaking up the atmosphere an unforgettably exciting experience.
Top tip: When watching a street Tango, don't shout "Didn't she do well?" when the performance is over.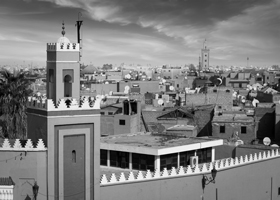 10) Marrakech Aromatic spices mingle with the busy chatter in the markets, which boast snake charmers and fantastic treasures to buy for your loved one. There are camel rides on offer but if you're a little more traditional, Marrakech is home to some of the most romantic boutique hotels (Riads) in the world.
Top tip: If a man at a market wants you to visit his brother's back street carpet shop, he's probably not planning to sell you a hearth rug.