Top Ten Bucket List Things to Do
26 October 2015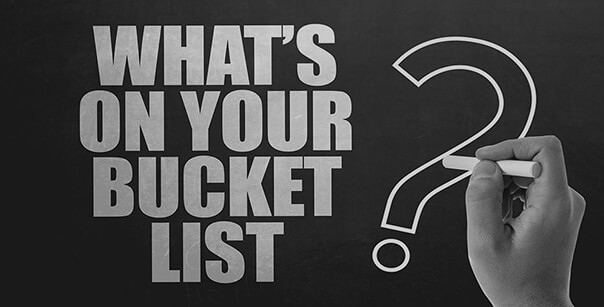 Savings plans are not just about paying for the everyday, albeit important, expenses of retirement, they can cover some of your more exciting plans too.
Do you have a bucket list, for instance?
RL360 believes we all have to plan something to look forward to so here are our top 10 bucket list entries. What are yours? Email top10@rl360.com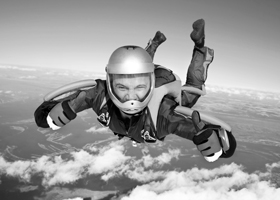 1) Flying without wings - skydiving is a popular bucket list entry, whether as a solo or tandem diver. Plummeting through the air at speed is obviously not for everyone but the adrenaline junkies among us can often feel they haven't lived until they've thrown themselves out of a perfectly good plane at 10,000 feet or above.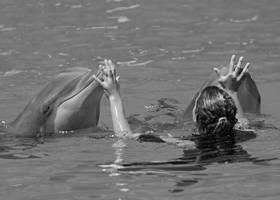 2) They call him flipper - "I want to swim with dolphins" is possibly the most common response you'll get from someone when you ask them to select their bucket list items. Sea creatures clearly hold a fascination for many, with the much more dangerous cage diving with Great Whites and drier option of whale watching often on the list too.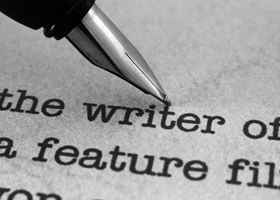 3) Paperback writer - the old adage says everyone has at least one book in them, which just goes to show what a load of rubbish old adages are. For some, however, their legacy will feel incomplete unless they have published a book to the world and so, for that reason, writing a book often appears on the bucket lists of creative types.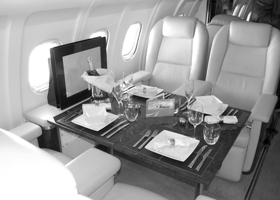 4) Come fly with me - while air travel has become a less and less attractive prospect in recent years, thanks to increased security requirements and passenger numbers, a serene flight in First Class can take all those stresses and strains away. Flying first class still holds a little bit of mystery for some and often features on a bucket list.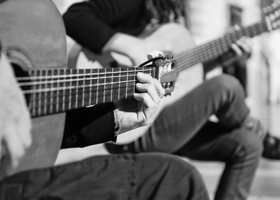 5) I am the music man - often the preserve of those who weren't faced with the harsh reality of learning an instrument as a child (screeching violin strings, London's Burning on the recorder, tears as your friends play out in the sunshine while you practice your piano scales in the back room), many adults feel their lives would be enriched if only they could just pick up a guitar at a party, or play Auld Lang Syne on the ivories at New Year.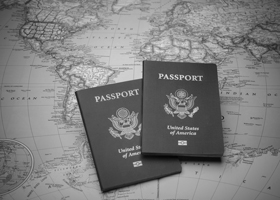 6) Half the world away- travel is obviously a popular theme and could actually take up someone's entire list. Visiting each of the Wonders of the World would account for 7 spots, for instance. Plus then there are all the road trips people want to head off on – these days Route 66 is probably just one long traffic jam of ageing bucket listers in open topped Mustangs.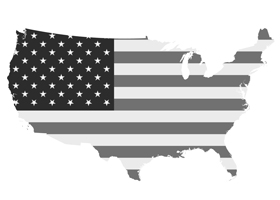 7) Living in America - or wherever the fancy takes you. Living abroad is a popular ambition although this definitely tends to be the preserve of the retired, as having to work in paradise tends to spoil its appeal. Some have just one country in mind while others collect countries they've lived in as badges, eg "I want to live in a country in every continent during my lifetime".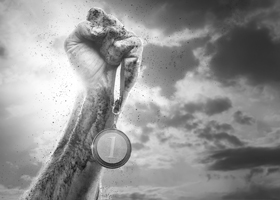 8) We are the champions - attending one of the big sporting events can be a major life highlight for many. A common goal (excuse the pun) is to attend a World Cup final, while others want to be part of the action at Wimbledon, Lord's or Monaco, for the stunning F1 Grand Prix. For many, a trip to the Isle of Man – the Road Racing Capital of the World – for the TT Races is a must.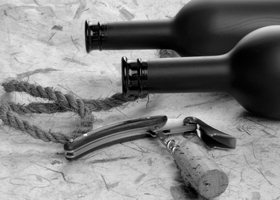 9) Drink with me - for the connoisseurs amongst us, a bottle of cheap plonk from the supermarket will just not do. With a developed palate, drinking a bottle of wine can actually be an experience, rather than a means to an end. So, for wine buffs, drinking a seriously expensive bottle of wine is often on the bucket list. Perhaps the mystery is in whether you can tell the difference between that and the supermarket fare?
10) More than words - if you're going to travel the world or live in a different country, as per some of your other bucket list entries, it's perhaps wise to learn the language. Learning a new language can also just be an ambition for its own sake - it's a worthy challenge and it's also what keeps college night class tutors in business.