GETTING TO KNOW YOU
Hayley believes it takes a certain type of person to work in our contact centre.
Hayley believes it takes a certain type of person to work in our contact centre.
It's an active role and it's one Hayley, an integral member of RL360's Customer Operations team, relishes. It puts her in the privileged position of being able to get to know RL360's customers and, ultimately, to help them.
"You have to be quite calm and understanding because it's people's money and their lives that we are talking about. People will tell us about their own situations and sometimes it can be funny, sometimes it can be sad. They will open up to you and sometimes you can just be a listening ear. They can be unhappy at the start of the call and then, by the end of it, you can be having a laugh with them. It's nice if you can turn things around like that."
Working in a customer facing role is definitely not for someone who likes to sit back and watch the minutes tick by.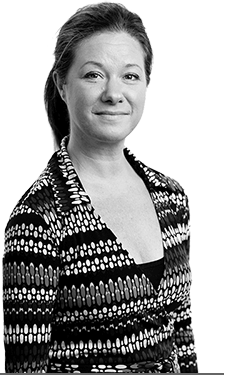 "You are constantly on the go, we all say that it's a short day. It does take a certain type of person to do this job."
While Hayley works from RL360's Head Office in the Isle of Man, an average day will see her experience the world via the experience of her callers. "Our day to day experiences in customer services can be really wide ranging. We are dealing with people from different cultures from phone call to phone call and from email to email and we have to adapt to that. They all have different backgrounds and different expectations.
"We learn a lot about all parts of the globe, both from a business and a personal point of view, when we talk to our customers."
Like many of her colleagues, Hayley has worked for RL360 for many years, amassing invaluable experience and insights into our customers and their lives.
And that's important because, while your ultimate aim is to get the very best out of your money, ours is to ensure we help you do that in a way that suits you.